headspace


Albany
St Emilie Way, Albany, Western Australia 6330

Phone (08) 9842 9871

Fax (08) 9842 6201
About
Welcome! Kaya!
headspace Albany supports young people 12 - 25 with mental health concerns and/or substance use issues, and their family and friends.
headspace Albany is delivering all services from our newly renovated Centre! We also offer telephone and on-line appointments.
If you have a Videoconference appointment Videoconference waiting room here
No referral is needed all services are free. To make an appointment call 9842 9871 or drop in and make time to have a chat with our staff.
Hours
Monday:

9:00am - 5:00pm

Tuesday:

9:00am - 8:00pm

Wednesday:

9:00am - 8:00pm

Thursday:

9:00am - 5:00pm

Friday:

9:00am - 5:00pm

Saturday:

Closed

Sunday:

Closed
headspace Albany is operated by Youth Focus. All headspace services are funded by the Australian Government Department of Health and Aged Care. Administration of funding is carried out by the headspace centre's local Primary Health Network, in this case, Country WA (WA Primary Health Alliance Ltd).
Nutrition screening, dietary assessment and education about food and lifestyle, also support around healthy eating strategies.
Mental health workers – which may include psychologists, psychiatrists, counsellors and other workers – that can help if you're just not feeling yourself.
Sexual health screenings on site or links to local services. 
Workers either on site or linked to the centre who can assist you with work or study opportunities. 
Centres have a range of programs and activities for young people. Just ask your centre what they have on. 
Your GP can refer you to see a specialist youth psychiatrist for bulk billed assessment and management advice for mental health issues.
GPs can help with any physical health issues as well as issues related to sexual health, drug or alcohol use, relationship problems or feeling down or upset. Your centre may have a GP on site or links to one locally. 
Workers either on site or linked to the centre who can assist you with any alcohol or other drug concern.
A group of young people who help with events and some decision making at a centre. Ask your centre about getting involved.
"I hope young people feel like there is a place to go for them, where you will feel welcome, and won't feel judged, and be able to feel better about their future if they are going through a tough time."
- Chloe
Jobs and volunteering
Positions currently available at headspace Albany
Employer: Youth Focus
Salary: Contract, MBS funded
headspace Albany is seeking experienced Allied Mental Health Practitioners (Clinical or Registered Psychologists, Mental Health Social Workers or Occupational Therapists) to work with young people aged 12-25 and their families, to deliver focused psychological strategies at the headspace Albany Centre, funded through MBS payment.
You must be AHPRA/AASW Registered as a specialist Allied Mental Health professional, and have, or be eligible for a Mental Health provider number for Medicare Rebates. You must also have Professional indemnity insurance, an ABN and a current WWC Check card.
You must also be experienced in working a multidisciplinary team. Our office hours are
Monday 9 am - 5 pm
Tuesday 9 am -8 pm
Wednesday 9 am - 8 pm
Thursday 9 am -5 pm
Friday 9 am - 5 pm
There is some flexibility for different session times across the week, and we are particularly interested in Clinicians to expand our after-hours service.
In return for bulk-billing, headspace Albany offers administrative support including appointment bookings and reminders, comfortable youth-friendly counselling rooms, an ongoing base of referrals, and a fantastic collegiate work-environment. Care coordination, case conferencing, access to integrated GP and Psychiatry services and professional development opportunities are available.
Enquiries: For more information please contact Andrew on 9842 9871 or email manager@headspacealbany.com.au
More information
Give Feedback
At headspace Albany, you have the right to an environment where you feel welcome, accepted and safe. If this hasn't happened, we want to know about it, so we can do better.
You can use this QR Code and link to provide feedback, compliments or complaints. This can be about anything to do with headspace programs, services or people.
Your feedback will be sent to our Feedback team who will decide how to respond. You can remain anonymous if you wish, but your feedback will never impact on you getting help at headspace.
https://www.surveymonkey.com/r/feedbackhAL
If you have any questions -
please contact the Feedback team on
(08) 6266 4333 or at feedback@headspacealbany.com.au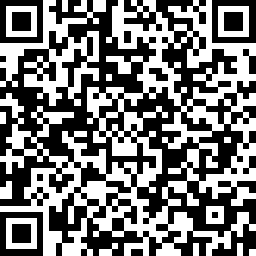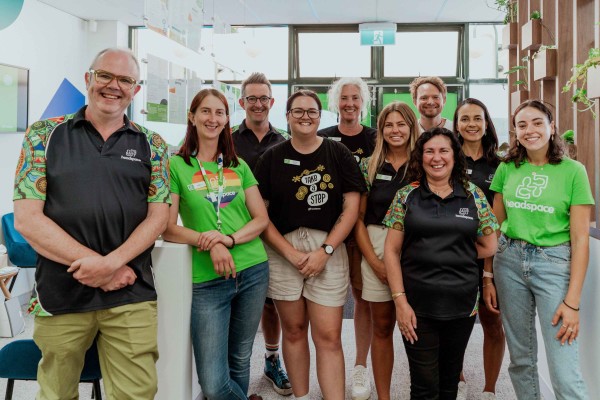 Andrew Wenzel - Manager
Carl Heslop - Clinical Lead
Dimitie Cook - Access Clinician
Ella Pincus - Access Clinician
Emily Matthews - Access Clinician
Emily Harper - Clinical Psychologist
Bronwyn Waddington - Access Clinician
Lily Trovato - Access Clinician
Christie Huggins - Clinical Educator/Occupational Therapist (Mental Health)
Connie Ruffo - Vocational Specialist
Monique Grey - Vocational Specialist
Zac Tonkin - Social Worker
Thandi Wiltshire - Community Engagement Officer
Jas Heslop - Administration
Jamie Murphy - Reception/Administration
Janaya Ruffo - Reception/Administration
Getting to headspace Albany
We are located on St Emilie Way which is at the top of York Street, the surrounding shops can sometimes help guide people here. Opposite ABC Great Southern radio studio and a few shops down to Hollywood Nails. If in doubt Google Maps will show you the way.
The front door opens into the arcade, not off the main street. The whole centre is accessible for wheelchairs and people with access needs. If you have any queries about accessibility please ask when you call us or ask your care coordinator so we can help you out. The door is not automatic and can be heavy to open, please knock if you need assistance or call ahead.
Access information:
The entry to headspace Albany is a tiled and covered passage way. On the St Emilie Way side there is a brick paved pathway, that is on an incline. On the car park side there is a asphalt coated car park with some loose gravel. This is the side where the ACROD parking is located.
Inside the centre there are carpet squares through out and lino in the bathroom. The bathroom is for use by all genders and the hand rail is on the right hand side.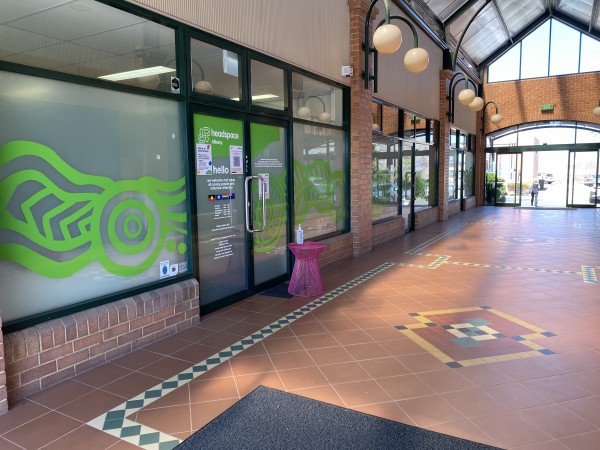 We have ample 2-hour parking at the back of the centre in a car park shared with the surrounding shops Icky Finks, Hollywood Nails and Sportspower.
Bus timetables can be found Routes 803, 804 and 805 Routes 806,807 and 808
headspace Advisory Committee (hAC)
headspace Albany have a dynamic group of young people who work closely with the staff to ensure that headspace Albany is a relevant and youth friendly service.
hAC gives you heaps of opportunities to get involved in shaping headspace Albany as a service and promoting headspace in the wider community. hAC are involved in planning and delivering events in Albany such as youth Week, Mental Health Week, NAIDOC week, Wear it Purple Day and other special events that headspace Albany are a part of.
Young people join because they want to make a difference in the Albany community. It is a great way to get involved and make changes for young people in the area. There is always the potential to go on and be involved on a National level with the headspace youth national reference group hY NRG.
The commitment we ask of young people is they attend monthly meetings (held after school hours)
If you are keen to join hAC or to find out more about what hAC does contact Thandi on 9842 9871 or email: info@headspacealbany.com.au