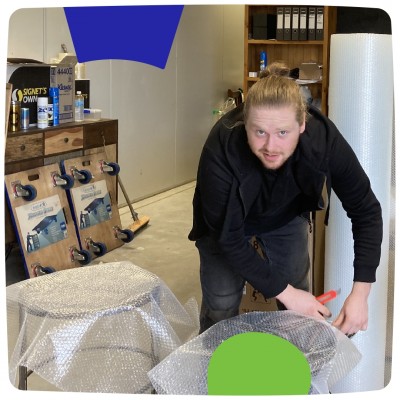 Workwellness Shoutout
Kieran commenced in the workwellness in August 2020. At the time, he was employed on a casual basis with a local manufacturing company. Kieran had future focused goals of gaining full time employment in a role that would challenge him and offer the chance of "climbing the ladder"
During Kieran's time with the workwellness program, his vocational specialist assisted him with targeted job searching for appropriate roles alongside counselling appointments. Kieran's Vocational Specialist, Connie supported him in the application process and interview preparation for a full time Warehouse Assistant Role with Furniture Barn Albany. He was successful!!!
Feedback from Kieran's employer is very positive. They are super pleased with his performance, attitude and is talking about training him up for other roles in the company. In the background, Kieran was also working on buying his first home which he also achieved with some "life advice" from the headspace team.
Kieran has now left our workwellness program as he has addressed his barriers, achieved his vocational goals and is happy with his employer! Congratulations Kieran and we wish you the best of luck with your bright future!
How useful was this page?