The headspace website will be unavailable between 1am and 9am AEDT Saturday 1st April due to system maintenance. If you are in need of assistance during this time, please call 000 if it is an emergency, Lifeline on 13 11 14 or Kids Helpline on 1800 55 18 00. We apologise for the inconvenience.
donations
Help support the mental health and wellbeing of young Australians by making a donation to headspace.
Make a donation today
Thank you for choosing to support headspace.

Your generosity enables us to continue our important work. When you donate, you're contributing to our vision that all young Australians are supported to be mentally healthy and engaged in their communities. We are so grateful for your contribution.

You can make a donation using the form below or by contacting us at fundraising@headspace.org.au. All donations over $2 are tax-deductible.
If you would like your donation to support a specific headspace centre, please contact them directly using their details found on the Find a Centre page.
headspace National Youth Mental Health Foundation Ltd is a registered charity in Australia (ABN 26 137 533 843) and has been endorsed by the Australian Taxation Office as a Deductible Gift Recipient. Donations of $2.00 or more made to headspace are tax-deductible.
Other ways to support headspace
There are lots of other ways you can give back and support the work we do. We would love to hear from you if you:
You can get in touch by emailing our team at fundraising@headspace.org.au or call us on 03 9027 0100.
Support your local headspace centre
Donations made through the above secure online portal contribute to the work of headspace National.
However, if you would prefer to donate to your local headspace centre, please contact them using the Find a centre page, and ask to speak to the Centre Manager or Community Awareness Worker.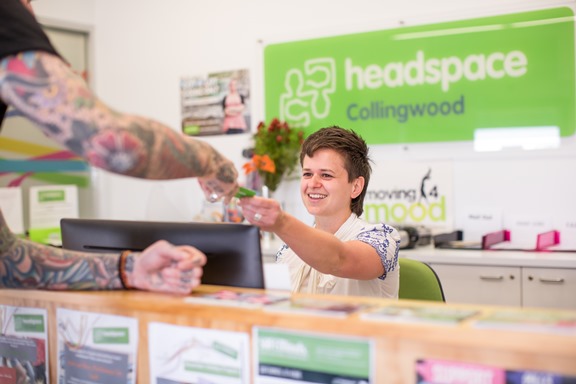 Need help with your donation?
We would love to chat about your donation and answer any questions you may have. If you'd like to speak to someone about donating or fundraising for headspace National, please reach out to us at fundraising@headspace.org.au.