we are expanding to support more young people
We have just started building a bigger, better headspace Albany Centre, expanding our current location.
This will enable headspace Albany and Youth Focus Great Southern services to share a new home, and we hope this will create opportunities for us to expand to support more young people and their families in a safe, inclusive and confidential space.
While we build our new centre, headspace Albany services will be temporarily relocated to offices within the same complex. This will impact everyone who is used to coming to headspace Albany for their appointments.
We will start working from our pop-up office on Monday October 3. We will be in this temporary arrangement for about 6 weeks.
Our temporary pop-up location is just around the corner on Aberdeen St, just a few steps away from headspace Albany. You can still park in the same carpark, and our new location will be clearly signed from the headspace front door.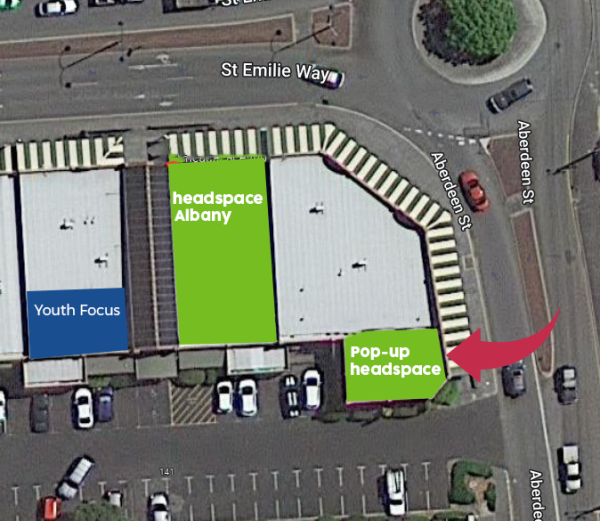 The headspace Albany Reception team will be located here and can help show you where your appointment will be if you are confused. If you would prefer a telephone or video appointment during our rebuild, please let us know.
The good news is, our contact details aren't changing, so if you are not sure where your appointment is, please call us on 9842 9871.
headspace Albany is committed to supporting young people in Albany and surrounds, and all our services will continue during our build. And we look forward to inviting you to our reopening party once the building is finished!