headspace


Melton
16 Brooklyn Road, Melton, Victoria 3338

Phone (03) 8065 5600

Fax (03) 8065 5620
About
Call us on 8065 5600 and one of our friendly reception team will chat with you about how we can best support you at this time.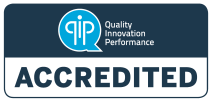 Hours
Monday:

9:00am - 7:00pm

Tuesday:

9:00am - 7:00pm

Wednesday:

9:00am - 5:00pm

Thursday:

9:00am - 5:00pm

Friday:

9:00am - 5:00pm

Saturday:

Closed

Sunday:

Closed
headspace Melton is operated by Orygen . All headspace services are funded by the Australian Government Department of Health and Aged Care. Administration of funding is carried out by the headspace centre's local Primary Health Network, in this case, North Western Melbourne.
Get tips on how to prepare your resume and present for interviews. Find out about local employment opportunities (full time, part-time, or casual).
Mental health workers – which may include psychologists, psychiatrists, counsellors and other workers – that can help if you're just not feeling yourself.
Sexual health screenings on site or links to local services. 
Workers either on site or linked to the centre who can assist you with work or study opportunities. 
If you live near our headspace centre in a rural area but cannot travel in to see us, you can see our mental health workers online.
GPs can help with any physical health issues as well as issues related to sexual health, drug or alcohol use, relationship problems or feeling down or upset. Your centre may have a GP on site or links to one locally. 
Workers either on site or linked to the centre who can assist you with any alcohol or other drug concern.
Centres have a range of programs and activities for young people. Just ask your centre what they have on. 
"As soon as I sought help, I suddenly realised that my anxiety was very treatable and that I wasn't alone."
- Charlie
More information
The City of Melton sits across country of the Wurundjeri & Wathaurong peoples of the Kulin nation.
headspace Melton acknowledges Aboriginal and Torres Strait Islander peoples as Australia's First People and Traditional Custodians. We value their cultures, identities and continuing connection to Country, waters, kin and community.
We pay our respects to Elders past, present and emerging and we are committed to making a positive contribution to the wellbeing of Aboriginal and Torres Strait Islander young people, by providing services that are welcoming, safe, culturally appropriate and inclusive.
Always was, always will be.
Welcome to headspace Melton!
We provide mental health support to you people aged between 12-25, their family, and friends. To find out more about us and what we can offer please refer to the individual services tabs below.
GETTING HERE
headspace Melton is located at 16 Brooklyn Road, Melton South VIC 3338. Our centre sits within Melton Station Square Shopping Centre, right across from the Melton train station, around the corner from several bus stops, and with plenty of free parking available.
We are located directly across from the Melton Train Station on the Ballarat and Ararat V-Line service. You can also catch the 453, 458 or 459 bus routes.
ACCESSIBILITY
Our services are all located on the ground floor of our building with accessible rooms and bathrooms. If you have accessibility requirements or concerns, feel free to give us a call on 03 8065 5600 - we're happy to help!
We look forward to seeing you at our centre!
The health & wellbeing of young people and their families is our top priority. In response to COVID-19, we have transitioned to online and phone services.
The support we provide to you and your family, as well as your health and safety, is our number one priority, and we are working to keep you and the rest of our community safe at this time.
We'll still be supporting young people through phone and online options. This means you'll be able to use either your mobile, laptop or computer to have screen-to-screen sessions with your mental health clinician.
If you feel you need an in person appointment, please call our friendly reception team on 03 8065 5600 and we can discuss options.
We're all in this together and are here to support you.
Not sure what to to expect when it comes to online appointments? Click here to check out our guide.
For appointments via phone call, your clinician will call you on your preferred contact number at the time of your appointment.
Make sure your device is fully charged and you are somewhere quiet and comfortable for your appointment.
Are your services free?
Most of the services at headspace Melton are provided free of charge and/or are bulk billed with a Medicare card. To access bulk-billed services (like the GP or private practitioners) you will need a Medicare card. It can be your family's Medicare Card if you name is listed on it.Additional costs may be incurred for some services or when you are referred to another service. Your GP or Access Team Clinician will advise you if this is the case.
If this is something you are confused or concerned about, reach out! If you can't access Medicare or other government funded healthcare programs, you can still receive support from our Access Team Clinicians, Youth Peer Workers, Work & Study support and counselling.
How to access services
Call us on 03 8065 5600 during our opening hours (available above) and our friendly reception staff will help you.
You can call us yourself or ask a parent, carer, teacher, doctor, counsellor, youth worker or case manager to call on your behalf.
Are you a GP wanting to refer? Please click here for more information on how to refer
Are you a teacher or support worker wanting to refer? Please click here for more information on how to refer
Mental Health Support
When you contact headspace Melton, one of our friendly Access team members will talk with you about what you are going through and how we might be able to best support. We have various mental health services here at headspace, from counselling to peer support and more, so our Access team will be your first port of call in helping you find which service is the best fit.
Family Peer Support
If you are supporting a young person through mental health challenges, or you are a young person caring for someone with mental health challenges, our peer support program may be for you. This service connects you with someone who has lived experience of supporting a family member through mental health difficulties and can offer guidance, support, and hope.
Work & Study Support
Our employment and education specialists work closely with young people to support them in realising their work, study or training goals. This service is driven by empowering young people with skills, knowledge and confidence. If you're feeling anxious about school, unsure about what course you want to study or what to do after school, are looking for your first or next job, or need a hand writing a resume, this service is for you.
General Practitioners
Mondays & Tuesdays
Our GP provides confidential, accessible, respectful, high-quality and bulk-billed health care for young people aged 12 to 25 years.
You can provide support around:
Youth health screening and general check-ups
Sexual health (contraception, STI checks, pregnancy care)
Sexuality & gender identity issues
Vaccinations
Tests including blood tests and specialist referrals
Treatment for general health conditions i.e. asthma/diabetes
Click here for more information.
For afterhours GP support, contact 13 SICK (13 7425).
Group Programs
Social Group
For young people aged 12-18, our social group is a place to meet new people, try some new things, and chill out in a safe and inclusive environment.
When: Thursday 4-5pm weekly from 10th March 2022
Where: Online
E-mail info-headspacemelton@orygen.org.au or call us on 03 8065 5600 if you would like to join!


Tuning Into Teens (TINT)
Tuning Into Teens is an evidence-based program built to help you develop emotional intelligence in your young person and improve your relationship and ability to support them.
To enquire about the next term availability, e-mail info-headspacemelton@orygen.org.au or call us on 03 8065 5600.
When you turn 15 years of age, you can apply for your own Medicare card. To do this you have to do some paper work and have some identification. You need to complete a "Medicare copy or transfer" application form and submit it at your local Medicare service centre. You'll need to provide identification, such as a student card or birth certificate, as well as details about the card you are transferring from.
If you need more information or need help with accessing a Medicare card, please have a chat to our Access Team by contacting us on (03) 8001 2366. Alternatively, have a look at the Services Australia website about becoming independent.
headspace Melton is a voluntary and free service for all young people.
We have a 24-hour cancellation and rescheduling policy to make sure everyone who wants support from us is able to receive it.
We understand that sometimes, things happen, but always make sure you give us a call on 03 8065 5600.
If you miss two appointments or cancel with less than 24 hours' notice, we cannot automatically offer you further appointments with headspace Melton. You will need to discuss your situation with one of our clinicians.

Our team want to be available to you, and to ALL young people.
Giving last minute notice or no notice at all may prevent us from offering someone else a much needed appointment.
Thanks for your understanding and cooperation in helping us to help all young people.
headspace Melton participates in community awareness activities within schools or other community groups in the Melton and Bacchus Marsh area.
Making a request
SCHOOL REQUESTS
headspace Schools works with school communities in various contexts to provide holistic support for young Australian students attending school.
Staff Support:
headspace Schools can support school staff through the Be You program. Find more at beyou.edu.au. Wellbeing staff members can also access specialised training. Contact schoolsupport@headspace.org.au to find out more.
Student Workshops:
headspace Schools also has a nationwide secondary schools student program which provides interactive workshops to support young people to manage their mental health. Contact schoolsupport@headspace.org.au for information and bookings.
headspace Schools provides comprehensive support to schools to help them to prepare for, manage and recover from suicide or another major traumatic event in their school community.

If you are a staff member at a school and are concerned about self-harm and/or suicide in your school community, please contact the headspace Schools team during business hours on 03 6231 4058.
Find out more about headspace Schools & Communities.
COMMUNITY REQUESTS
If you would like headspace Melton to attend an event or to engage with your group, please complete this Community Engagement Enquiry form.
Please be aware that headspace Melton receives many requests to attend organisations and events. In order to plan and provide the right staff, information and resources we ask that you allow a minimum of six weeks' notice prior to your requested attendance date. Whilst we aim to meet as many requests as possible, it isn't always possible to meet them all.
Resources
headspace National has developed a number of resources on key issues relating to mental health and well-being. Check out some resources here.
Keen to make a donation to headspace Melton? Thanks!
Get in contact with our Community Awareness Officer, Mel, at headspacemeltoncommunity@orygen.org.au to find out how.
All donations over $2 are tax deductable.
100% of the money raised from donations will go towards improving the health of young people in our local community.
How will your donation support young people in our community?
Our goal is to increase the number of young people seeking support early by:
Improving the mental health literacy of young people, their families and friends
Raising awareness about

headspace Meltonand its range of services
Mobilising local young people to take action to reduce the stigma associated with mental health
Your generous donation will assist us with delivering additional programs, events, resources and community awareness initiatives that will enhance the services we currently provide.
Are you considering holding a fundraising event for headspace Melton?
If your school, club or workplace are interested in running a fundraising event for headspace Melton then we would love to hear from you! For more information and fundraising support, please contact us at headspacemeltoncommunity@orygen.org.au.
From the team at headspace Melton, we thank you for all your kind support and contributions to our service.
headspace Melton Youth Advocacy Group
The Youth Advocacy Group (YAG) is a group made up of young people aged 16-25 who live, study, work or have connections to the City of Melton or surrounding areas.

YAG members are passionate about issues affecting young people, including mental health and wellbeing. The YAG are instrumental in shaping headspace Melton to ensure the service is youth-focused and youth-friendly.
In addition The YAG are engage with our wider community to raise awareness and reduce stigma associated with youth mental health by delivering workshops and attending events .
headspace Melton is a safe space which embraces inclusivity and diversity. Young People from Aboriginal and Torres Strait Islander , LGBTIQA+, and and all cultural and language backgrounds are highly encouraged to apply.
If you have any questions about the headspace Melton YAG, you can contact our Community Awareness Officer, Mel, at headspacemeltoncommunity@orygen.org.au or call us on 03 8065 5600.
In Australia, laws protect young peoples' rights to have information they share with doctors (and other people who provide health services) be kept private.
These laws mean that what you tell people during a health care appointment must remain private between you and that person or service, except in particular situations.
When you talk to any of the staff at headspace Melton you can be confident that what you talk about is not shared with people outside of the service without your knowledge. headspace Werribee helps you access services that are sometimes provided by other agencies outside of headspace. Please talk with anyone on our Access Team about how this relates to your private information.
headspace Melton, and its lead agency Orygen is committed to the health, safety and wellbeing of all children. We play an important role in ensuring the health and wellbeing of children and do not tolerate child abuse. All allegations and safety concerns will be treated very seriously, reported and investigated. Orygen is committed to listening respectfully at all times to children and advocating for their right to feel and be safe, valued and protected.
All children and young people who are supported by Orygen have the right to feel and be safe. Orygen is committed to the principles of cultural safety and inclusion of children from diverse backgrounds and to the safety and inclusion of children with disability, and we recognise that these principles support the safety of all children.
Every person involved at Orygen has a responsibility to understand the important and specific role they play individually and collectively to ensure that the wellbeing and safety of all children and young people is at the forefront of all they do. We aim to create a culture of child safety that reduces opportunity for harm and provides our staff with a clear process to follow when child safety concerns are raised.
If a young person requires assertive follow up or crisis support contact:
Kids Helpline: 1800 55 1800
Lifeline: 13 11 44
Suicide Call Back Service: 1300 659 467
Or you can attend your closest Emergency Department or call 000