Become a Mental Health Youth Advocate!
Are you aged 16 - 25 and passionate about making a positive impact in youth mental health around our local community?
Become a Mental Health Youth Advocate with the headspace Melton Youth Adovcacy Group!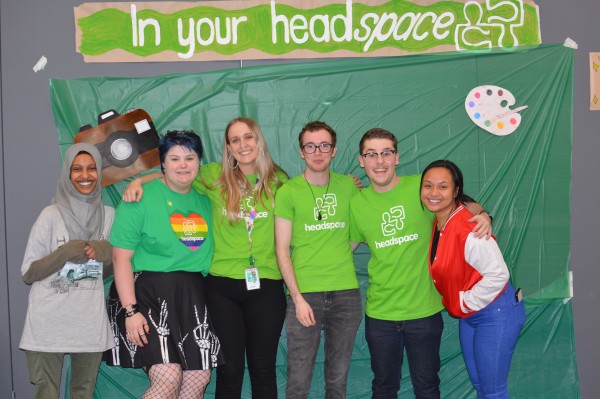 What is the Youth Advocacy Group?
The Youth Advocacy Group is a group of young volunteers who work together to promote mental health and wellbeing in our community and advise headspace Melton on the way we run our service.
Do you have something to say about the social and emotional health issues affecting young people? Do you want your voice to be heard? headspace Melton is here for it!

headspace Melton recognises that much work needs to be done with and around our LGBTIQA+, First Nations and Cultural and Linguistically Diverse communities. If you're a young person who would like to represent your community in discussions related to improving accessibility and awareness of headspace and mental health, we want to hear from you!
We recognise that you are the true experts. Your insight is invaluable to us and we want you to be involved!
Past projects we've been involved in include:
Western Bulldogs Community Expo 2022
Community events for Harmony Day, Youth Week, RUOK day, IDAHOBIT, Wear It Purple Day, and more
If you're interested in contributing to our projects or have something you're passionate about that you'd like to see in the community, join the Youth Advocacy Group! You'll be working alongside other like-minded young people to inspire others in the community. Of course, we don't expect you to be an expert or a super public speaker - we'll provide training and discuss your goals with you so that you're in a role that you feel confident and empowered to be in.
Have questions? Worried about the application process? Just want to have a chat about the YAG? Please contact our Community Awareness Officer, Mel at info-headspacemelton@orygen.org.au - she's happy to answer any questions and keep you in the loop!