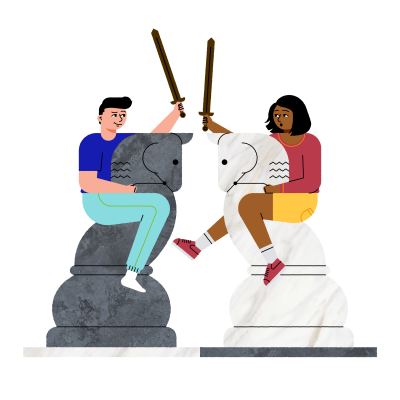 What's on at headspace?
Looking for fun, new skills and friendship? Come & join one of our social groups.
There's plenty to get involved in at headspace Port Macquarie. Check out all the details on our flyers below!
Open to 12- 25 years. No experience necessary. FREE to attend. Everything provided. Consent form
here
for u16s.
If you would like more info about our groups or would like to register contact
headspaceCE@each.com.au
or 02 65887300
To keep up to date on all things headspace including online group chats and community events head to our FB or Instagram page
What's On - January 2023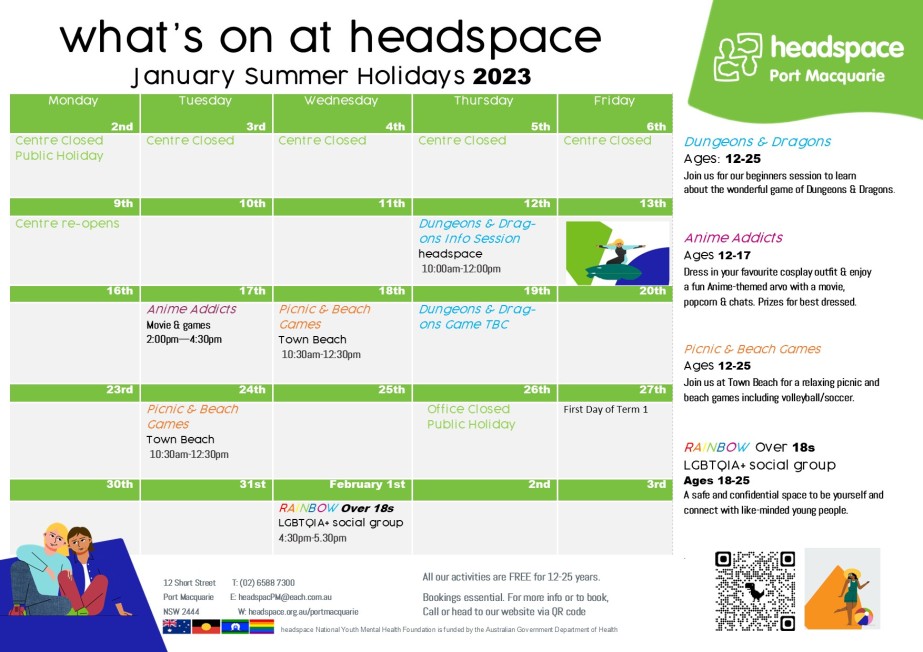 Dungeons & Dragons Info Session
Ever wanted to learn about the incredible game of Dungeons & Dragons? Now is your chance!
Join our amazing Dungeon Master, Di Hicks as she takes us through the basics of the game!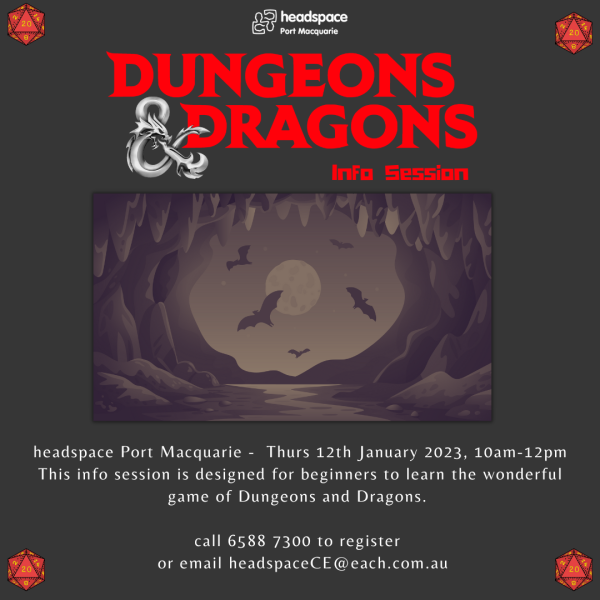 Anime Addicts
Anime Addicts is on again! Join us at headspace for an afternoon of movies, snacks and games - all anime related. Dress in your best costume to win a prize.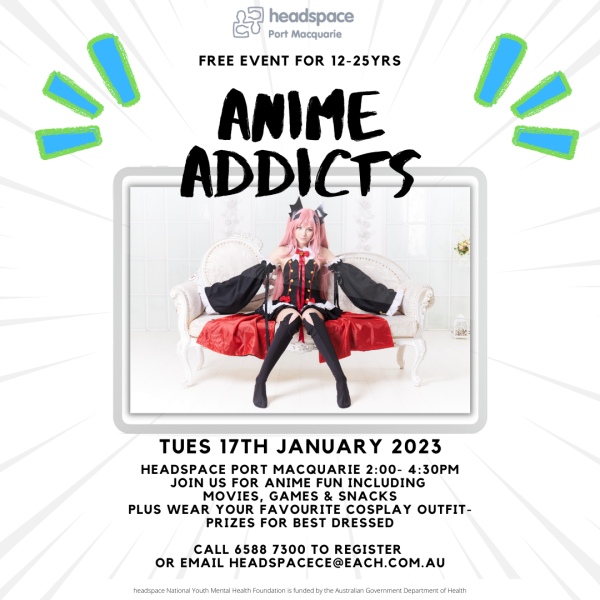 Picnic & Beach Games
The sun is shining and we are ready to have a day out!
Join us for a relaxing day of snacks and beach games as we catch up in 2023.
Regular Social Activities Start up again in February 2023. These include:
- CHORDS Guitar weekly classes on Thursdays
- LGBTQIA+ Social Groups Wednesday Fortnights
- ClearSPACE Interior design Workshops Tuesday Fortnights