Innowell
Personalised Online Mental Health Platform
For young people, accessing mental health support can be challenging for many reasons. To make it easier to get help, headspace Port Macquarie, along with the University of Sydney Brain and Mind Center has implemented a new mental health tool called Innowell.
Innowell is a customisable digital dashboard that provides online support to young people accessing the service for mental health issues. Innowell aims to provide care for young people from the very first day they come in, eliminating long waitlists. It is a way of getting the right care at the right time.
Our amazing Innowell Digital Navigator, Kym Watson supports young people by monitoring the platform, assisting in early intervention, and connecting with young people at the start of their journey with headspace services.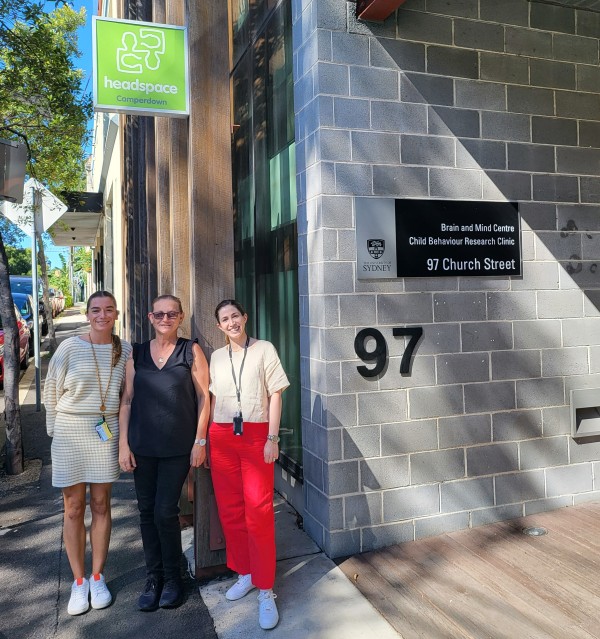 Kym has represented headspace Port Macquarie at the University of Sydney Brain and Mind Centre to talk all things Innowell. She has taken a tour of Innowell headquarters/headspace Camperdown and discussed the needs of headspace Port Macquarie young people
How does it work?

To access Innowell, a young person is signed up to the digital platform and are put in contact with our digital navigator, Kym. The platform is designed to be like a "dashboard", displaying a variety of odometors that measure a client's wellbeing. Young people can log their emotions and health in a non-confronting way, where they can be monitored and mentored through any troubling emotion or state. This also allows headspace staff to triage any critical emergencies at appropriate times.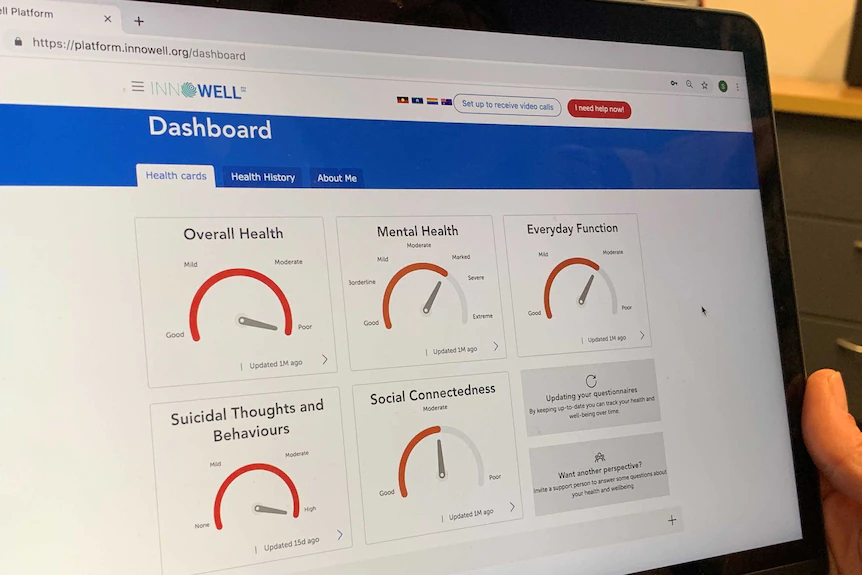 (Photo: ABC Coffs Coast: Claire Lindsay)
Another benefit of Innowell is having all the information in one place, so a young person does not have to re-tell their story. The Innowell platform also provides information, services, and education on issues that a young person may be facing, supporting them when they are not sure where to go or how to the find the help they need.
Ask our headspace staff how you or your young person can sign up to Innowell today!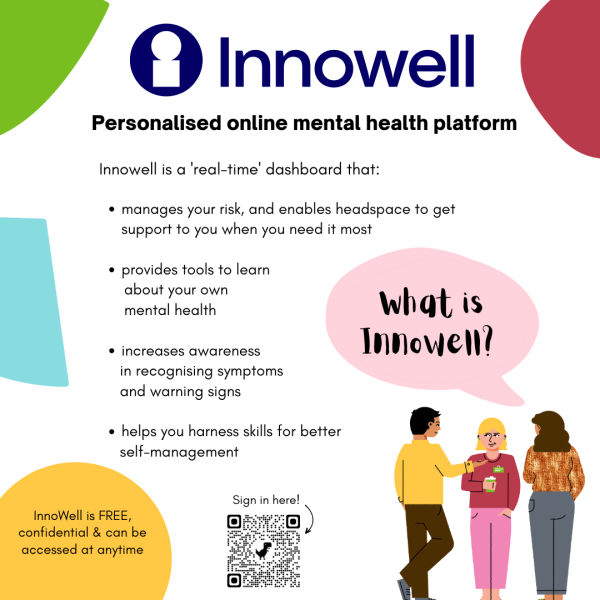 *It is important to know that basic data and information is collected to help improve the Innowell platform.