Headspace Port Mac Turns 10 at Best Night Ever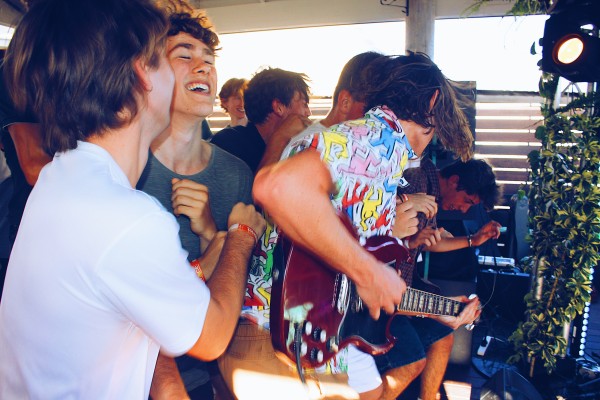 Headspace Port Macquarie recently turned 10, and to celebrate their momentous occasion they invited everyone to their BEST NIGHT EVER MUSIC FESTVAL- an awesome night of live music, pop-up vintage stalls, bowling, karaoke, food & fun!
Held on Saturday March 4th from 5-10pm at the popular local music venue Wavebowl - The Terrace, Best Night Ever was an all-ages community event aiming to create a vibrant space to connect and meet new people, all while having a delightful time.
In collaboration with Burntout bookings, headspace brought in a piping hot line up. Featuring local and national acts such as Slapjack, Mikk, The Appointments, DYMK, Sitting Down, Group Therapy.
To top the night off, local legend and DJ extraordinaire Aunty Alan hit the decks to keep the dance floor pumping till late.
As well as producing tremendous music, which revellers could not get enough of (check out the pics below & reels on Insta) there was super cool vintage clothing and art stalls from talented locals; Dark Alley Collectables, Roam Girls Vintage Clothing, Death Do Us Art, Frannie Pannie Creative, Brad Collins and Graceyard Art.
Wavebowl also offered fantastic activities such as $10 bowling and half-price karaoke.
This all ages community event was a huge success with over 270 people attending to celebrate headspace Port Macquarie's 10th birthday. It's a testament to the wonderful work the centre has achieved over the past decade having provided almost 29,000 occasions of service/counselling sessions.
BIG thanks goes to all the wonderful performers, Wavebowl, market stalls and Headspace Community Engagement Team for putting on a super event. Last but not least it could not have gone ahead without the support from our Lead Agency EACH, and Headspace National.
HERE'S TO ANOTHER 10 YEARS!