headspace


Hurstville
Level 1, 8 Woodville Street, Hurstville, New South Wales 2220

Phone (02) 8048 3350

Fax (02) 8048 3399
About
In response to COVID-19, we are now offering face to face and telehealth supports.
If you have questions, or if you are new to headspace, please CALL US FIRST on 02 8048 3350, please do not come directly into the centre.
Location: From Monday 22nd August 2022 :
We are located at Level 1, 8 Woodville Street, above Service NSW. Our centre is an 4 minute walk from Hurstville Station and a 4 minute walk from Westfield Hurstville which offers 2 hour free parking. There is also a council car park offering 2 hour free parking close by on the corner of Park Road and Queens Road.
Disability Access: There is lift accessibility and there is street parking available outside the building, however this may be limited.
Hours
Monday:

9:00am - 6:00pm

Tuesday:

9:00am - 6:00pm

Wednesday:

10:00am - 6:00pm

Thursday:

10:30am - 6:30pm

Friday:

9:00am - 5:00pm

Saturday:

Closed

Sunday:

Closed
headspace Hurstville is operated by Stride. All headspace services are funded by the Australian Government Department of Health and Aged Care. Administration of funding is carried out by the headspace centre's local Primary Health Network, in this case, Central and Eastern Sydney (EIS Health Ltd).
Get tips on how to prepare your resume and present for interviews. Find out about local employment opportunities (full time, part-time, or casual).
Mental health workers – which may include psychologists, psychiatrists, counsellors and other workers – that can help if you're just not feeling yourself.
Sexual health screenings on site or links to local services. 
A group of young people who help with events and some decision making at a centre. Ask your centre about getting involved.
If you live near our headspace centre in a rural area but cannot travel in to see us, you can see our mental health workers online.
GPs can help with any physical health issues as well as issues related to sexual health, drug or alcohol use, relationship problems or feeling down or upset. Your centre may have a GP on site or links to one locally. 
Workers either on site or linked to the centre who can assist you with any alcohol or other drug concern.
Centres have a range of programs and activities for young people. Just ask your centre what they have on. 
"As soon as I sought help, I suddenly realised that my anxiety was very treatable and that I wasn't alone."
- Charlie
Jobs and volunteering
Positions currently available at headspace Hurstville
Employer: Stride Mental Health
About Us:
We're leaders in mental health service delivery, specialising in working with adults and young people, and in early childhood intervention.
Stride is a name that expresses our ambition – it's a name that's purposeful and shows awareness of the important role we play in the recovery journey.
As we embark on the next stage of our journey, join us to make a difference. We're here to Stride.
About the service:
headspace Centres act as a one-stop-shop for young people who need help with mental health, physical health, alcohol and other drugs and/or work and study support.
About the opportunities:
We are seeking Private Practitioners, to join our multidisciplinary team supporting people 12-25 years of age living with mental ill-health.
You will work within a supportive, multidisciplinary team as part of an inclusive workplace culture
Supporting young people living with mental ill-health.
Providing high standard assessments, psychological, counselling and therapeutic interventions
Opportunities to run group programs
Liaising and working with internal and external stakeholders
Your income will be derived directly from Medicare Billings so you will need to be eligible to provide services under the Medicare Benefits Scheme (MBS - Better Access).
You will be remunerated based on the number of clients that are seen and Contractors are responsible for their own invoicing to Stride.
About the benefits:
We have multiple opportunities available at both Hurstville and Miranda
Flexible work days scheduled around your commitments
Administrative support, including billing and appointment bookings
Working with and having the support of a friendly multi-disciplinary team
Daily case review
Paperless practice with IT support
Ongoing referral base
Lead Agency, Stride, with over 100 years' experience in the Mental Health sector
Access to Clinical Education offered within the Stride centres
Access to funded professional development opportunities
Developing increased skills in working with young people.
Requirements:
Current registration with AHPRA, and Medicare Australia.
Hold one of the following qualifications: Clinical Psychologist, General Psychologist, Mental health Accredited Social Worker or Mental Health Accredited Occupational Therapists.
Experience liaising and working with internal and external stakeholders.
Vaccination against COVID-19 is a requirement for all positions and is in accordance with Stride policy. As part of the recruitment process Stride requests evidence of vaccination status (in accordance with privacy principles) to ensure compliance with this policy requirement.
Stride is an inclusive workplace and we encourage applications from diverse backgrounds. This includes but is not limited to people with a lived-experience of mental health recovery, Aboriginal and Torres Strait Islander people, people from culturally and linguistically diverse backgrounds, LGBTQIA+, and people with disabilities.
Apply now!
To apply complete the online application form, attach a copy of your CV and a cover letter outlining your suitability for the available role.
For any queries please email recruitment@stride.com.au
Apply now
More information
Young Person or Self-Referral
If you are a young person aged 12-25, family or friend and you are enquiring about headspace Hurstville services for yourself or someone else you do not require a formal referral, simply phone and have a quick chat with one of our staff and they can help you arrange an appointment. You can also fill out this self-referral form and someone will get back to you soon.
Our contact details are:
Phone: 02 8048-3350
Email: headspace.hurstville@stride.com.au
Address: Level 1, 8 Woodville Street, Hurstville NSW 2220
Service Provider and School Counsellor Referrals
If you are a Service Provider, School Counsellor or Welfare staff, you can provide a written referral on behalf of a young person to attend headspace Hurstville.
Please fill out this Microsoft form and someone will get back to you soon.
We understand that asking for help when you're not feeling yourself can sometimes be difficult or uncomfortable. Because of this, we have made our referral process as easy as possible.
If you are 12-25:
You can refer yourself
You can have a family member or friend refer you (with your consent)
Your GP can refer you
Your school, TAFE, University or other service providers can refer you or assist you in making an appointment
If you are under 16 years of age, we encourage you to bring along a parent, care giver or support person for your first appointment.
To make an appointment
You can call us on (02) 8048 3350
You can email us at headspace.hurstville@stride.com.au
You can drop in and see us at Level 1, 8 Woodville Street, Hurstville.
While we do accept walk-in appointments we prefer young people and referrers call our reception staff to book an initial appointment.
Please be aware that our phone and email accounts are only checked during our opening hours. If you require immediate support, please contact:
eheadspace on 1800 650 890 or Online & Phone Support
Kids Helpline on 18100 551 800
Lifeline on 13 11 14
Emergency Services on 000
Privacy
At headspace Hurstville, we take your privacy very seriously and anything shared with us is confidential. We keep all your information on a secure database which is only available to headspace Hurstville staff. The law stops us from sharing your information outside these people unless we have your permission. Sometimes you do not want us to share your information and we respect that, however there may be times when we need to talk to someone without your permission, such as; if you or someone else is at significant risk of harm or if the law requires us to do so.
Cost
Services are free, with 10 appointments bulk billed per year covered by Medicare when you have a Mental Health Treatment Plan.
You don't need to have a Mental Health Treatment Plan before contacting headspace and coming in for your first appointment. This can be arranged for you with your own GP, after you attend.
Bulk Billing is where headspace, instead of charging you, can bill Medicare (or the Australian government) for the health services that you receive.
Clinical Team
Don - Clinical Team Leader

My role involves making sure the centre is running smoothly and young people can have the best possible experience at headspace. I also look after the staff and provide clinical advice to staff and community.
Favourite part of the job would be providing clinical advice to staff and community and seeing staff learn and grow.
Before all of this though, I always wanted to be a firefighter!
My secret talent is my superb acting skills. I am an amateur actor and musical theatre performer.
There are a number of places I would love to see but my two top countries would be Portugal and Spain.
Youth Access Clinicians (YAC)
Brief Intervention Clinicians
Mental Health Clinician - Medicare Benefit Scheme (MBS)
Edward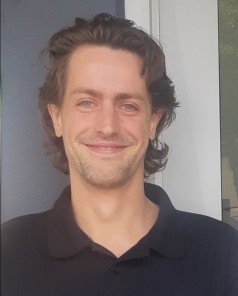 I am one of the psychologists here at headspace. As a psychologist, I see clients who have Mental Health Care Plans. We can access 10 sessions a year where we can explore the issues that are concerning you and work together on your goals.
I like to create a space completely free of judgement so you can feel safe talking about whatever is on your mind – no problem is too big or too small!
I didn't really know what I wanted to be when I was growing up. I think I wanted to be a Pokemon at some stage but that didn't really work out.
My secret talent is somehow having an amazing memory for my favourite music and TV shows whilst also being completely unable to remember more than 3 people's birthdays.
Being a psychologist is such a great privilege, and I feel super lucky when I'm meeting a new client and am invited to be a part of their journey.
Management Team
Community Engagement
headspace Hurstville offers workshops to schools within the St George region. Due to the age range of our service, workshops are offered for Years 7-12. If you would like to book in a workshop, please email us at headspace.hurstville@stride.com.au
Important Points to Consider
Presentations to staff
We want to ensure that as a service we are meeting the needs of schools in the area as well as promoting a whole school approach to mental health. Before delivering workshops, we encourage schools to invite us in to meet and present to all staff to ensure they are aware of what we do too.
Type of workshop
Please note that headspace Hurstville provides education workshops that are of a general nature and have a health promotion and education focus. We deliver these workshops to promote positive mental health and well-being and encourage young people to do the same. Our Community Engagement Team are unable to provide sessions with a medical or therapeutic focus.
Invite Other Schools
We encourage partnering with other schools when creating events such as well-being days. Due to the number of requests which headspace Hurstville receives, events that involve interschool partnerships and reach a broader audience will be encouraged.
Demand for request
It is important to note that while headspace Hurstville will endeavour to meet all requests in a timely manner, there may be times when this is not possible due to the clinical demand on the service.
Resources
If you would like some resources and fact sheets regarding youth mental health please view our printable fact sheets.

School Support
headspace School Support is an initiative funded by the Federal Government, Department of Health, that provides localised support to secondary schools affected by a suicide.
The service is flexible and is designed to respond to the individual needs of schools. Support is provided by working with relevant education bodies, local headspace Centres and other service providers.
Call us on 1800 688 248 or email schoolsupport@headspace.org.au
Please note office hours are 9am-5pm AEST Monday to Friday. Calls and emails received outside these hours will be attended to on the next working day.
To learn more visit programs in school communities
We run a range of different groups throughout the year - for the most up to date information on our groups, send us an email at headspace.hurstville@stride.com.au
OUR CURRENT GROUPS
Check out our current groups here
LOOKING TO GIVE FEEDBACK?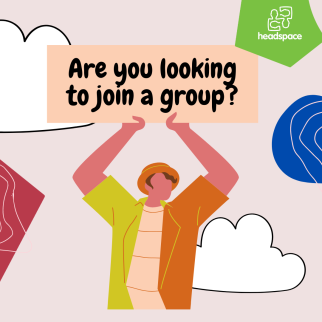 Are you looking to join a group? Have you joined one of our groups before? Do you want to provide feedback for potential groups in the future?
Head to the link to help us plan for our next groups and let us know if we are meeting the needs of young people in the St George and Sutherland Shire communities!
https://www.surveymonkey.com/r/7L3BB9Q
You may need a Medicare card to access some of our services. We can help you to apply for this if needed.
If you do not have a Medicare card and are over 15 years of age, you can apply via Services Australia.
If you are ineligible to apply for a Medicare Card, give us a call and our Intake team can speak with you about what services are available to you.
We are so grateful to be supported by such an amazing community!
Fundraisers and donations assist us to raise awareness and educate the community on mental health and wellbeing. They also help us to improve our centre helping to make sure young people have a positive experience when they visit us.
Fundraising
If you would like to organise a fundraiser for headspace Hurstville, please get in touch with our Community Engagement Coordinator at headspace.hurstville@stride.com.au or on (02) 8048 3350.
Stuck for ideas? You could host a:
Morning/afternoon tea
Bake sale
Wellness festival at your school or workplace
Fun run
Mufti day
headspace day event
Donations
If you would like to make a donation to headspace Hurstville, please get in touch with our centre on (02) 8048 3350 or send an email to headspace.hurstville@stride.com.au.
All donations over $2 are tax deductible. Please let us know if you require a receipt for your donation.
Events
Any upcoming events will be advertised online on our Facebook and Instagram pages. Got an event coming up and want headspace to be a part of it? Let us know! You can also give us a call if you have questions about an event or group coming up on 8048 3350.
Workshops
headspace Hurstville offers workshops to educational institutions and organisations within the St George region. For an overview of the workshops that we offer as well as a booking request form, please see the 'School Workshops' tab.
Partnerships
headspace Hurstville has a number of community partners that we work with. If you're interested in partnering with headspace on an event or project, let us know!
Fundraising & Donations
We have been so grateful to members of our local community that have kindly donated to the centre, allowing us to run events, groups and programs for young people and the wider community. If you would like to fundraise on behalf of headspace Hurstville or would like to make a donation to support our work with young people with mental health issues, please contact us and someone will be in touch with further information. Thanks for wanting to support us!
Resources
If you would like to distribute resources (eg factsheets, info cards, brochures, business cards and more) please request at headspace.hurstville@stride.com.au
For all enquiries regarding Community Engagement activities, please contact our Community Engagement Coordinator Christina by emailing christina.dendrinos@stride.com.au
The Youth Reference Group (YRG) is made up of a diverse group of young volunteers aged 16-25 years, who help support and guide the centre on key components of youth mental heath service delivery and community awareness initiatives both within the centre and the broader community.
The role of the YRG is varied and members are offered a range of opportunities to contribute to our centre and their community including; reviewing decisions regarding the day to day running of the centre, helping plan youth events and representing headspace Hurstville at events or in the media.
If you would like to join our headspace Hurstville Youth Advocates Group please email headspace.hurstville@stride.com.au and attention Community Engagement Coordinator.
Watch this short video our Youth Reference Group created a few years back!
We need your help!
Are you a family member or friend of a young person getting support with us?
We're looking for a Family & Friends Representative to join our Consortium to provide advice on how we can improve our centre and meet the needs of our community.
Our Consortium consists of our management team, young people and our partner organisations.
What's the time commitment? We hold one meeting each quarter (every 3 months). Meetings are approximately 1.5 hours long.
Where are the meetings? Meetings are held in our meeting room here in the centre with the option to connect via Microsoft Teams.
How do I learn more? Chat to one of our friendly staff, or get in touch with our Community Engagement Coordinator on: (02) 8048 3350 or headspace.hurstville@stride.com.au