New opening hours
headspace Hurstville has extended their opening hours by TWO whole hours!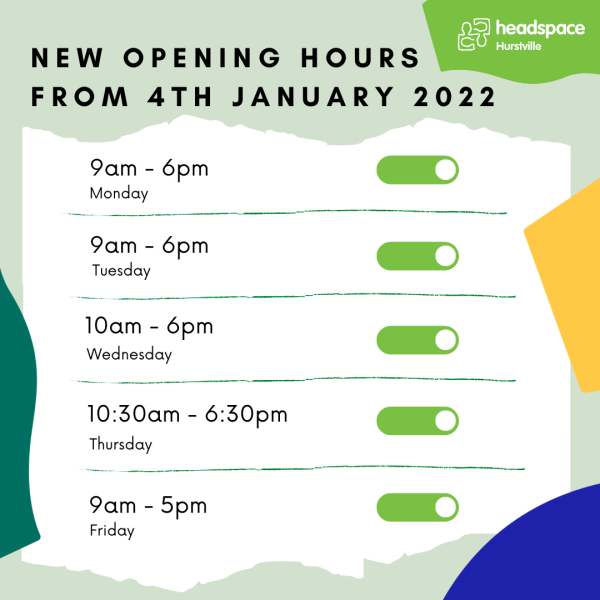 Are you having a tough time? Or simply looking to have a chat with someone to help support you through some difficult times? headspace Hurstville has new operating hours starting from Tuesday, 4th of January 2022!
Our centre will now be open during these hours. Please feel free to come by if you ever want to have a chat!