headspace


Canberra
Unit 1, 1-3 Torrens Street, Braddon, Australian Capital Territory 2612

Phone (02) 6113 5700

Fax (02) 6113 5744
About

We offer support in person, as well as telehealth appointments
headspace Canberra is a free mental health service for young people aged 12-25. Scroll down for more info!
Hours
Monday:

9:00am - 5:00pm

Tuesday:

9:00am - 6:00pm

Wednesday:

11:00am - 5:00pm

Thursday:

9:00am - 7:00pm

Friday:

9:00am - 5:00pm

Saturday:

Closed

Sunday:

Closed
headspace Canberra is operated by Grand Pacific Health. All headspace services are funded by the Australian Government Department of Health and Aged Care. Administration of funding is carried out by the headspace centre's local Primary Health Network, in this case, Australian Capital Territory (Capital Health Network).
Mental health workers – which may include psychologists, psychiatrists, counsellors and other workers – that can help if you're just not feeling yourself.
Sexual health screenings on site or links to local services. 
Workers either on site or linked to the centre who can assist you with work or study opportunities. 
GPs can help with any physical health issues as well as issues related to sexual health, drug or alcohol use, relationship problems or feeling down or upset. Your centre may have a GP on site or links to one locally. 
Workers either on site or linked to the centre who can assist you with any alcohol or other drug concern.

"headspace Canberra kickstarted my journey into self-care"
- Sao Hom
Support us
Support headspace Canberra by making a charitable donation today
Donate now
More information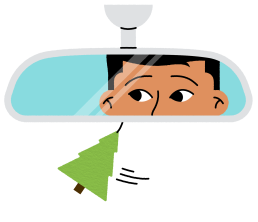 There is one-hour paid parking on Torrens Street.
There is also paid parking at the Canberra Centre.
There is three-hour free parking near the Ainsley Art Centre (500m walk) or two-hour free parking along Girrahween Street, Braddon (700m walk).
Need help with the cost of parking? Give us a call on 02 6113 5700.
General
◯ Water is available at reception.
◯ Each room has comfortable seating.
◯ Rooms are air-conditioned/heated.
◯ We have telehealth options for all our support options.
◯ Support animals are welcome.
Wheelchair users
◯ You can find 1 hour paid parking on Torrens st, or if you are being dropped off, pull into the driveway nearest to Cooyong st.
◯ Our front door is not an accessible sliding door. If you need assistance, knock and reception will attend immediately.
◯ Our toilet is wheelchair accessible, however, the door is not a sliding door. Ask reception if you require assistance.
◯ All internal doorways are wide enough for wheelchair access and flooring is kept clear.
Neurodivergence
◯ We have a quiet space with stim toys.
◯ If the space is unoccupied, young people can use our group room for movement or stimming.
Invisible Disabilities
◯ Staff are aware that not all Disabilities are visible.
◯ We will take your requirements seriously.
Deaf/HoH
◯ To get support from us you can drop in to our Braddon site in person, call us using TTY, get a GP to fax a referral or ask a social/youth worker to send in a referral.
◯ headspace will pay for an Auslan interpreter for all your counselling sessions.
◯ If you need to reschedule an appointment you can email us, come in in person or call us using TTY.
◯ Reception is in the process of learning basic Auslan for communication.
◯ All staff are accustomed to being asked for pen/paper or reading phone screens.
◯ All staff are familiar with lip reading etiquette.
Blind and low-vision
◯ On request, a walk through of the site can be arranged.
◯ Guide dogs are of course welcome. Staff are aware your guide dog is working and will not pat or play with them.
◯ When you arrive, staff will introduce themselves by their name and role.