You may feel like you're alone when dealing with money issues, and don't want to worry your loved ones. But you don't need to face this alone - there are people available who can support and help you manage your money.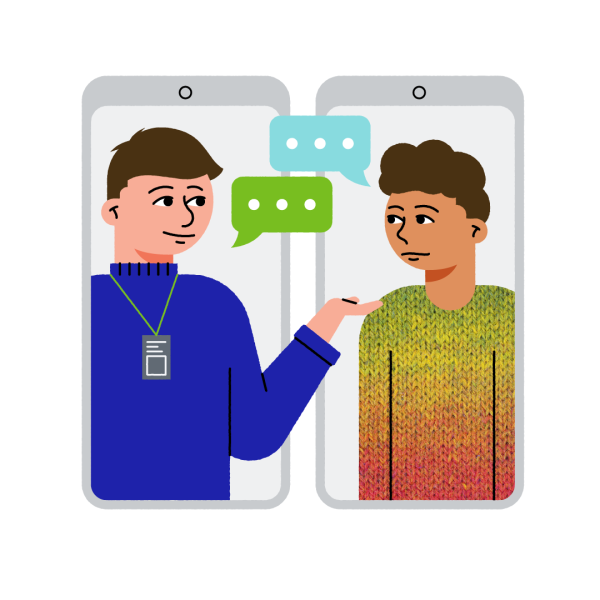 Financial Counselling
Financial Counselling is a free, non-judgemental and confidential service with skilled professionals who are trained in managing debt (money that you owe). They are a not-for-profit community-based service and are different to a financial advisor.
You can contact the National Debt Helpline on 1800 007 007 to speak to a financial counsellor over the phone or create a referral to see a financial counsellor in your area.
Financial Hardship
If your circumstances have changed and it has impacted your ability to meet repayments on your bills, loans, credit card, pay-day loans – there are options available.
All Banks and (most) lenders have dedicated financial hardship teams who are able to help – ask to speak with this team directly. It is really important that you speak with your lender if you cannot meet a repayment. Avoiding them can make the situation worse.
Your lender can provide options including reduced payment arrangements and payment holidays. Speak with a Financial Counsellor for more information (especially if you are considering bankruptcy or a Debt Agreement).
Debt Collectors
Speaking with debt collectors can be really scary. There are important rules and guidelines which all debt collectors have to abide by, and it's important that you know your rights.


Credit Reporting
A Credit Score is based on your personal and financial information. It is kept in a Credit Report and is used to determine your eligibility for credit (i.e. borrowing money for a product or service, and then agreeing to pay it back, often with interest).
Credit Scores range from 0 – 1000 (>500 being 'Good' scores)


Late payments on loans, credit cards, buy now and pay later services, household and phone bills are all being reported on your credit file


Enquiries on credit products are reported on your credit file, and can impact your ability to borrow money in the future


It takes five years for a credit listing to drop off from your credit file


Your toolkit for a healthy headspace
No matter what's going on in your life, it's a good idea to look after your headspace. There are some everyday tools that you can use to build and maintain a healthy headspace. Taking steps to maintain your mental health and wellbeing, helps you live your life in a positive and meaningful way, and also supports you to bounce back when times get tough.
Need to talk with someone?
If this has got you thinking about your work and study options, headspace Work and Study is here to help. If you're aged 15-25, headspace's team of qualified work and study specialists provide free and confidential support to help you prepare and look for work or study options.
Disclaimer
The information in this document is for general information only. It should not be taken as constituting professional advice from the issuer, headspace National Youth Mental Health Foundation Ltd ("headspace"). headspace is not a financial adviser. You should consider seeking independent legal, financial, taxation or other advice to check how the information in this document relates to your unique circumstances. headspace is not liable for any loss caused, whether due to negligence or otherwise arising from the use of, or reliance on, the information provided directly or indirectly, by use of the information set out in this document.
How useful was this page?