how to understand and deal with loneliness
What is loneliness?
Loneliness is a feeling and like all feelings, it's trying to tell us something. Experiencing loneliness lets us know that we aren't feeling meaningfully connected enough with other people. It's trying to motivate us to do something different. This doesn't necessarily mean having lots of people to hang out with, it's about having meaningful connections and feeling understood and supported.
For some people, loneliness can feel overwhelming and can lead to feeling flat, sad and worried. Some people who experience loneliness might also experience anxiety or depression.
It's important to note that loneliness is not always the same as being alone. Some people can have little contact with others and not feel lonely at all, and some people who have many friends can feel lonely. Everyone is different.
Download our fact sheet on understanding loneliness
(PDF 554kb)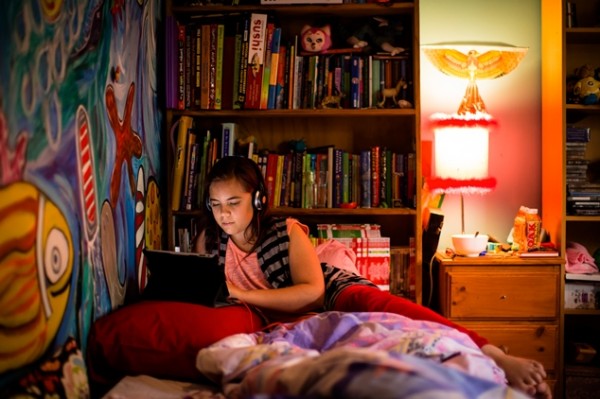 When
might you feel lonely
?
We can all feel lonely from time to time and it can happen at any time. However, we know that big life changes such as relationship break-ups, the death of someone close to us, or moving somewhere new can increase the likelihood of us feeling lonely. Other things might include:
start

ing

new jobs

,

school, TAFE or uni

versity

living alone

not feeling understood by others

having little contact with others

not

feeling we fit in
So w
hat can
you
do when you're feeling lonely
?
There are many things we can do to support ourselves that can help us connect with others and cope with loneliness:
Acknowledg
e
that you're feeling lonely
It's a good idea to acknowledge that you're feeling lonely. It's trying to encourage you to do something different. Understanding our emotions is an important step in getting a better idea of what's going on for us.
Notice your unhelpful thoughts and be kind to yourself
Our thoughts can impact on how we view ourselves, the world and other people. If we're feeling lonely, we might blame ourselves or give ourselves a hard time, and this can leave us feeling less confident. The good news is there are things we can practise to start talking to ourselves in kinder ways that help support us. Things like, treating ourselves the way we would a friend experiencing the same thing. Find out more about practising self-compassion.
Create
a routine
When we're having a tough time, a routine can help by making things more predictable. It also makes us more likely to commit to things. Feeling lonely can be tough, so it's important to look after your mental health. Create your routine and make sure to include meaningful tasks and enjoyable activities and spend time doing nice things. Doing stuff matters, it can keep us engaged and helps with our mood.
Connecting with others is an important part of being human. Healthy relationships support us, give us a sense of belonging and can improve our mental health and wellbeing.
It can be hard to develop relationships though, and if we're feeling lonely it can make this seem even more challenging. We might feel awkward, shy, or doubt ourselves and our ability to make friends. But none of us are born with social skills, we learn them along the way. Building skills isn't always easy, but with practise and patience, we can get better at it.
Putting ourselves out there can feel scary, but if we want things to change, we need to support ourselves and take action. When we face the things that challenge us, we start to build skills and gain confidence in our ability to cope.
Being brave increases our chances of finding meaningful connections. Often the first step is the hardest part, but if we don't try, then we might never know what's out there.
Friendships can take time and effort to grow. You could reach out to someone you have something in common with, invite them out and base the activity around whatever you have in common. Or if that's too big a step, you could just talk to them first, discussing the thing/s you like that overlap and see where that takes you.
If distance is an issue, you might want to get creative and connect online/via phone.
Joining a group can help you meet new people that have the same interests as you. Think about what you like doing or what you've enjoyed in the past, or try something new, and see if there's a group you can join. Meet Up has a number of groups both online and in-person; Facebook has online communities that you might be interested in; or you can create your own.
headspace Peer-led chats hosts weekly discussions for young people by young people. You can join the headspace online community to chat with peers about a variety of topics, or view the transcripts. Log in or create a headspace website account to see what chats are coming up or happening now.
Volunteering can help us meet new people and do something that can give us a sense of purpose. Volunteering Australia is a national body that helps match your skills and wants with a volunteering opportunity near you.
As well as working to connect with others, it's important to look after yourself. Our tips for a healthy headspace can help when we're having a hard time. These are things like practising self-care, building skills for tough times, getting enough sleep, eating well, cutting back on alcohol and other drugs, and staying active.
headspace Online Communities hosts weekly discussions for young people by young people. You can join the headspace online community to chat with peers about a variety of topics, or view the transcripts.
Signs you might need extra support
Feelings of loneliness can come and go, but if we feel it constantly or it's affecting our mental or physical health, it it's a good idea to get some support.
Some signs to look out for are changes in:
mood – feeling sadder, more anxious or low in energy
behaviour – becoming withdrawn, being aggressive or increasing your use of alcohol or other drugs
relationships – falling out with friends or your partner, or conflict with your family
appetite – eating more or less than usual
sleep patterns – not sleeping enough, or sleeping too much
coping – feeling overwhelmed or tired of life
your body – body aches, muscle tension, headaches, stomach illness
thinking – experiencing more unhelpful thoughts, or thoughts of self-harm or suicide.
How useful was this page?