create connections for a healthy headspace
Putting time into your relationships can help you feel connected, boost your energy and, ultimately, help you keep a healthy headspace.
Download our fact sheet on creating connections
(PDF 519kb)

Relationships and your mood
Healthy relationships are super important for your mental health. When you spend time with people you care about, who care about you, this can help you feel connected and supported.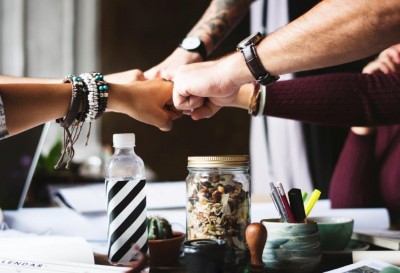 And yet, we know relationships aren't always easy. Starting new relationships can often be scary. And if you're experiencing mental health difficulties you may feel like disconnecting from people, rather than reaching out.
But here's the thing – the more you work on your relationships, the stronger they get.
Strong relationships can give you support when you need it and provide a sense of belonging and community. And when you spend time connecting with and supporting others, your wellbeing can improve too!
Here's how working on your relationships can improve your headspace:
boosts your energy


improves your sense of belonging


helps you relax


helps you feel supported, including at workplaces, TAFE, school or uni.
Ask an expert: How can I work on my relationships?
Our headspace team have the following tips for navigating relationships:
Focus on positive relationships that make you feel good about yourself. Those where you support each other and where you feel you can be yourself.


Every relationship can bring you different benefits, so try to keep a variety of people in your life, such as friends from work or school, teachers, parents, people who have similar interests and more.


Communication is important. When you are open with people, they will be more open with you - which strengthens your relationships.


Understand that socialising and keeping relationships can sometimes be hard and have challenges. Occasionally you may feel left out or not all agree. Just remember, it's normal to feel this way sometimes.


Your relationship with yourself is an important relationship too. And, when you look after yourself, it can teach you how to look after others as well.
navigating relationships group chat
Every Monday at 6:15pm – 9:45pm AEST
'As someone who has experienced depression and anxiety and was very reserved to the world a few years ago, I am happy to say, I met one of my best friends through participating in community groups. It truly made me more confident in my own skin and allowed me to explore my passion in youth issues and mental health within the Culturally and Linguistically Diverse community.
With my friends, I like going for drives and doing some car pool karaoke while cruising around (safely of course!). We also enjoy playing boardgames and just being in each other's company. Spending time together helps me feel happy and supported.'
- Annas, headspace Youth National Reference Group Member
Healthy habits
When you're feeling stressed, anxious or low on energy it's important to put healthy habits in place – to give yourself a better chance of coping with life's challenges.
Tips for a healthy headspace
The headspace Clinical Reference Group oversee and approve clinical resources made available on this website.
Last reviewed 21 September 2021
How useful was this page?