About
headspace Dubbo will be closed for the public holiday on Tuesday 26th January 2021.
For a full list of alternative services available during this time click here .
headspace Dubbo is a FREE, confidential, youth-friendly service for anyone between 12-25 years.
If you or someone you know is feeling overwhelmed and needs to chat, you can contact us on 02 5852 1900 or email; hs.dubbo@marathonhealth.com.au .
eheadspace.org.au is also available 7 days a week from 7am – 1am (AEST) with one-on-one counselling, group chats, helpful resources and more for both young people and their families.
Hours
Monday:

9:00am - 5:00pm

Tuesday:

9:00am - 5:00pm

Wednesday:

9:00am - 6:00pm

Thursday:

9:00am - 6:00pm

Friday:

9:00am - 3:00pm

Saturday:

Closed

Sunday:

Closed
headspace Dubbo is operated by Marathon Health. All headspace services are funded by the Australian Government Department of Health. Administration of funding is carried out by the headspace centre's local Primary Health Network, in this case, Western NSW (Western Health Alliance Ltd).
Mental health workers – which may include psychologists, psychiatrists, counsellors and other workers – that can help if you're just not feeling yourself.
Workers either on site or linked to the centre who can assist you with any alcohol or other drug issue. 
A group of young people who help with events and some decision making at a centre. Ask your centre about getting involved.
Sexual health screenings on site or links to local services. 
Workers either on site or linked to the centre who can assist you with work or study opportunities. 
Centres have a range of programs and activities for young people. Just ask your centre what they have on. 
"As soon as I sought help, I suddenly realised that my anxiety was very treatable and that I wasn't alone."
- Charlie
Request an appointment
Organise a time to visit headspace Dubbo and meet with us
Get in touch
Jobs and volunteering
Positions currently available at headspace Dubbo
Psychologist/Social Worker
P/T or F/T Private Practice (hours negotiable and flexible)
Do you want to start your own private practice without all the overheads?
Perhaps you're just coming back to the workforce and don't quite feel ready for full time work yet?
Maybe you have a passion for youth mental health or are looking to diversify your practice?
Marathon Health is seeking suitably qualified and experienced persons to provide MBS funded services to young people 12-25 years at headspace Dubbo.
Just imagine, no more admin! We will do it for you as well as take care of your MBS billing which you retain 100% of.
To be eligible you must possess the following:
1. Experience working with young people aged 12-25 years with mental health difficulties.
2. Experience and willingness to work in a multidisciplinary team.
3. Be a currently registered and practicing Allied Health Professional with AHPRA.
4. Be eligible to provide services under the Medicare Benefits Scheme (MBS), including eligible to obtain a Medicare Provider number.
5. Must have professional indemnity insurance.
6. Must undergo relevant criminal record check and working with children checks.
Applicants MUST submit the following documents to be considered:
1. A current curriculum vitae outlining relevant qualifications and experience.
2. A copy of professional indemnity insurance (or statement identifying willingness to obtain insurances should they be offered a contract).
3. A copy of their registration status with AHPRA or equivalent professional membership (e.g. AASW).
4. Details of 2 professional referees who can be contacted regarding the quality/appropriateness of performing this role in headspace Dubbo.
A detailed contractor application document must be completed with the headspace Operations Manager prior to a contract being offered.
More information
Our staff will talk to you about your concerns and provide you with support, information and services in a confidential, non-judgmental environment.
Centre Manager
Candice Edwards
candice.edwards@marathonhealth.com.au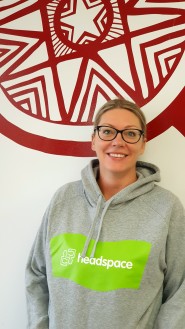 Administration:
Michele Blackman
Intake:
Alexandra "Lex" Adams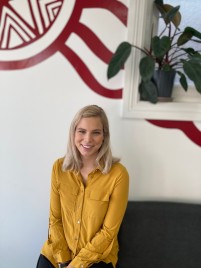 Youth Care Coordinators:
Ashleigh Watmore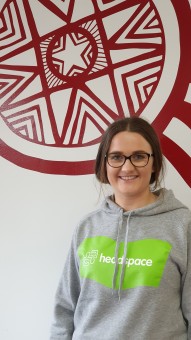 Errol Toomey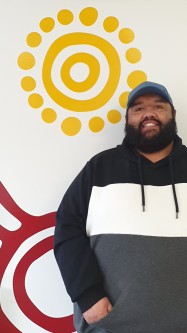 Melanie Read
Senior Youth Care Coordinator:
Elizabeth "Liz" Browne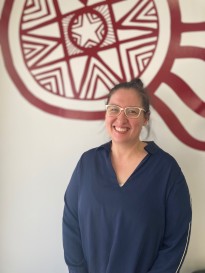 Psychologist:
Madonna Hammond
Community and Youth Engagement Coordinator:
Amy Mines
amy.mines@marathonhealth.com.au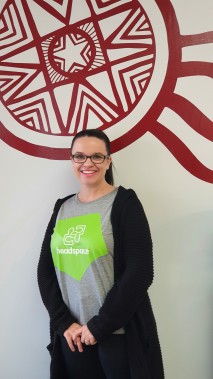 Individual Placement Support (IPS):
Carole Bayley
Senior Vocational Specialist
carole.bayley@marathonhealth.com.au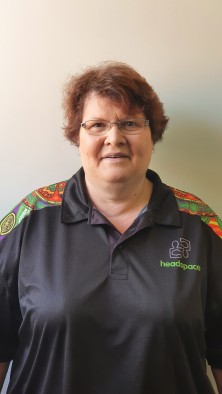 Todd Marr
Vocational Specialist
todd.marr@marathonhealth.com.au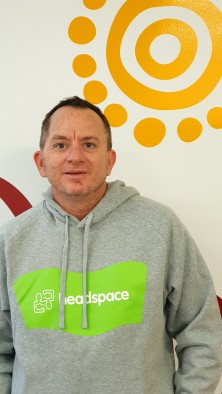 MBS Funded Clinicians
We currently are in need of MBS funded Psychologists, Social Workers (Mental Health accredited) - if you are interested in working with young people and working in a supportive environment with free room hire and administrative/billing support, contact our Centre Manager, Candice Edwards on 5852 1900 for a chat. 
Vocational Support
Centrelink - Chris Suey (Indigenous Services Officer) & Rochelle Thompson (Community Engagement Officer)
Mental Health Support
CAMHS - 
Drug & Alcohol - Carlie Briggs
Psychiatry
Psychcare Services - Dr Syed Shah MRCPsych FRANZCP
Sexual Health
Western NSW LHD - Margie Crowley or Clancy Barrett
Western NSW LHD - Bev Tyson or Clayton Anderson (Aboriginal Nurses)
Youth Development
Youth Officer - Jason Yelverton
Legal Aid NSW
CatholicCare Wilcannia-Forbes
Cheryl Smith - Family & Carer Support
Mirandah Shields - Financial Counselling
referrals to headspace Dubbo
Self or family referral: If you are a young person between the ages of 12-25 or a family member and wish to make an appointment please call (02) 5852 1900. You can also email hs.dubbo@marathonhealth.au
Alternatively, if you need support outside of our business hours, eheadspace might be for you. eheadspace is a confidential, free and secure space where young people 12 - 25 or their family can chat, email or speak on the phone with a qualified youth mental health professional. You can find out all about it here.
Professional referral: If you would like to refer a young person to our service please print and complete the form below and email it hs.dubbo@marathonhealth.com.au . We do not have a fax line anymore but we can accept faxes via ARGUS or Sophos Encrypted emails. If your require assistance please contact 5852 1900.
2021 Term Calendar coming soon.
headspace Dubbo is recruiting new members for our Youth Reference Group (YRG).
Are you aged 16-24 and looking to be the youth voice for headspace Dubbo?
We are looking for young people who want to:
Make meaningful decisions that have real impact
Connect with other people passionate about youth mental health
Have your voice heard on community services in the area
Organise and be part of local youth events
You will gain experience and new skills with support, training and reference opportunities.
If you are interested in joining the Youth Reference Group, contact Amy Mines, amy.mines@marathonhealth.com.au
Or fill in our online application form here.

Our 2019/2020 Youth Reference group members are:
Cody Jones
Jade Bunt
Grace Gower
Molly Groake
Eva Chown
Ainsley Chown
TJ Smith
Charlize Mulholland
Ngaire Bigwood
Freya Rushton
Hayden Anderson
Cameron Hinton
Dylan Gowans
For FAQs around the role of a Youth Reference Group member - click here
Tips for Year 12 Study Stress - download here NOW
To stay up to date with what headspace Dubbo has been up to in your community - follow them on Facebook or Instagram.
To request a visit from headspace Dubbo to your school, workplace or community group, email amy.mines@marathonhealth.com.au and/or complete the online Community Engagement enquiry form
headspace Dubbo offer interactive workshops and information sessions on topics such as:
Year 6 - Starting a new chapter (Year 7 transition)
Year 12 - Study Stress - understanding when stress can be helpful and what to do when it becomes unhelpful
An introduction to mental health & the 7 top tips for a healthy headspace
Help Seeker - exploration of the world of online supports for when you need them
Understanding Bullying - why do people bully and how you can be an upstander not a bystander
Understanding the role of stress & how to manage it
Resilience & emotion management
How to Ask - R U OK? Looking out for your mates
Parent/Carer Workshops are also available including an introduction to Tuning into Teens - emotionally intelligent parenting.
Other specialised workshops include Gender Diversity and how to support a gender diverse young person in your school/workplace
headspace Dubbo is a not-for-profit organisation and relies heavily on donations from the community to continue the ongoing delivery of this invaluable service. Whilst our service to young people is FREE we do ask when booking a workshop or information session that you consider making a tax deductible donation to the service to cover costs of resources and any travel incurred.
Further information on this can be sought via email to amy.mines@marathonhealth.com.au
headspace appreciates the support of local businesses and the community
If you would like to donate, this can be done at the Dubbo office or alternatively via direct deposit on:
NAB Account Name: headspace Dubbo
Account Number: 78-920-6267
BSB: 082-564
For more information contact Candice Edwards or Amy Mines on (02) 5852 1900