headspace


Plenty Valley
Shop MM1, Westfield Plenty Valley, 415 McDonalds Road, Mill Park, Victoria 3082

Phone (03) 9938 1940

Fax (03) 9435 8621
headspace Plenty Valley is linked to headspace Greensborough which is a service tailored for the local community.
headspace Plenty Valley is a welcoming environment where young people aged 12-25 years can access confidential and free support regarding:
• Mental health
• Alcohol and other drugs
• Work and study services
headspace Plenty Valley's services are FREE through Medicare.
To make an appointment:
Contact us during opening hours on 03 9938 1940 or contact us at headspace Greensborough.
To find out more about our referral process, please scroll down and see our How to Refer a Young Person section.
Locating us:
We are located inside EDGE Youth Services, Westfield Plenty Valley, at 415 McDonalds Road, Mill Park 3082 (next door to Pancake Parlour).
Our centre is accessibility friendly.
Hours
When we are closed please contact headspace Greensborough for more information
Monday:

Closed

Tuesday:

9:00am - 5:00pm

Wednesday:

9:00am - 5:00pm

Thursday:

9:00am - 5:00pm

Friday:

Closed

Saturday:

Closed

Sunday:

Closed
headspace Plenty Valley is linked to headspace Greensborough and operated by MIND Australia. All headspace services are funded by the Australian Government Department of Health and Aged Care. Administration of funding is carried out by the headspace centre's local Primary Health Network, in this case, Eastern Melbourne PHN.
Mental health workers – which may include psychologists, psychiatrists, counsellors and other workers – that can help if you're just not feeling yourself.
Workers either on site or linked to the centre who can assist you with work or study opportunities. 
Workers either on site or linked to the centre who can assist you with any alcohol or other drug concern.
"As soon as I sought help, I suddenly realised that my anxiety was very treatable and that I wasn't alone."
- Charlie
Jobs and volunteering
Positions currently available at headspace Plenty Valley
Clinical Psychologist/Psychiatrist, Social Workers and Occupational Therapists
headspace is Australia's National Youth Mental Health Foundation. Our mission is to deliver improvements in the mental health, social well being and economic participation of young Australian aged 12-25 years. To this end, headspace aims to be the focal point for youth mental health issues across the country.
headspace Greensborough and headspace Plenty Valley are looking for highly motivated, youth orientated Clinical Psychologists, Psychologists, Social Workers and Occupational Therapists who are experienced in providing high quality services to young people.
Working as a Private Practitioner at either headspace Greensborough or headspace Plenty Valley provides you with an opportunity to work within a dynamic, innovative multidisciplinary environment to provide early intervention and treatment for mental health and related issues in young people aged 12-25 years of age and establish a fulfilling and rewarding practice in partnership with headspace. Our Private Practitioners complete work in assessment, treatment planning, psychological treatment and referral, and are highly valued members of our team.
What we offer
Flexible working hours, including after-hours;
Choice of location, Greensborough or Mill Park;
Opportunity to work with and gain support from a multidisciplinary team (including Psychiatrists, General Practitioners, Clinical Psychologists, Psychologists, Social Workers, Occupational Therapists, Sexual Health Services, and a Drug and Alcohol Addiction Specialist);
Ongoing Medicare funded referrals of young people who have been assessed and are ready to receive services;
Full administrative support and consulting space which includes reception, billing, appointment confirmations, SMS reminders and all room bookings are taken care of for you.
Access to the electronic medical records database with comprehensive training provided.
Successful applicants should
Must be a fully registered Psychologist with AHPRA, hold Accredited Mental Health Social Worker Status with AASW or hold Better Access Endorsement with Occupational Therapy Australia;
Eligible to provide services under Medicare and be willing to bulk bill;
Have or be willing to obtain your own ABN;
Professional Indemnity Insurance;
Be willing to undertake a Working with Children Check and/or NDIS Worker Screening and a separate Criminal History check;
Have demonstrated experience providing services to young people aged 12-25 years of age;
Be willing to undertake modest administrative support costs which include room rental as part of the contractual agreement.
If you are ready to join a fantastic multidisciplinary team and really make a difference to the lives of Young People, apply now!
Interested applicants should submit their applications to kelly.bougioukos@mindaustralia.org.au
Please include
Your contact details, including mobile phone
A brief cover letter and CV, outlining any experience working with young people and their families, and your eligibility to provide psychological services under Medicare
Names and contact details of two referees
More information
We accept self-referrals, referrals from GPs and other community agencies, and referrals from family and friends.
How do I make a referral for myself/my young person?
Please phone us on (03) 9938 1940 to speak to our friendly admin team who will collect some general information regarding yourself or the young person you are referring and will advise you of our intake process. This usually involves having an intake worker return your call to have a further chat about what you are looking for support with.
You are also welcome to email us at headspaceplentyvalley@mindaustralia.org.au or drop in to chat with an intake worker.
GPs & Other Agencies
To refer a young person, you can:
• Call us on (03) 9938 1940
• Email us at headspaceplentyvalley@mindaustralia.org.au
• Fax us on (03) 9435 8621
A copy of our referral form can be downloaded here: Professional Referral Form 2022
Completed referral forms can be faxed or emailed.
Please note headspace Plenty Valley is NOT an emergency service. If a young person is in need of urgent support or medical attention please call 000, Lifeline on 13 11 14 or Kids Helpline on 1800 55 1800.
If the young person is seeking localised mental health support services, please see this list.
What happens next?
Young people are offered an initial assessment with an Intake and Assessment Clinician. The main purpose of this initial session is to explore the young person's concerns and what their goals for support are.
We will discuss the young persons circumstances as a team and decide how best to provide them with the support they need. The Intake and Assessment Clinician will keep in touch with the young person until they are linked in with either a headspace Plenty Valley team member or a more suitable service. Sometimes we will require additional information in order to make the most informed choice about the young person's care, in which case we will attempt to make contact with you, or the young person's family and friends.
Please note: We will confirm most appointments by SMS two days prior and invite the young person to respond with a yes or no. If the young person is not able to attend, we ask for 24 hours cancellation notice. We encourage young people to confirm their appointments as soon as possible so as we can best accommodate all young people that seek support from our service.
Access Key
An access key is a document that describes a physical space and how to access it.
Click here to view our Access Key
Locating Us
headspace Plenty Valley is located inside EDGE Youth Services, Westfield Plenty Valley, Shop MM1/415 McDonalds Road, Mill Park. We are located next to Hearing Australia and have an external entry - you cannot access us via the shopping centre.
Parking
You can park within Westfield Plenty Valley's car park, which offers up to four hours of free parking between 9am to 5pm. Westfield Plenty Valley offer accessible car parks located at each entrance of the shopping centre.
Public Transport
Buses and trains are located close to headspace Plenty Valley. We are a short walk from South Morang Station on the Mernda PTV line, which also has the following bus routes serviced: 382, 383, 386, 387, 564, 569, 577.
Accessibility
headspace is in an inclusive service for all disabilities, races, bodies, genders and peoples. Our office space is wheelchair friendly, and the reception counter has a section specifically for wheelchair users.
All-gender bathrooms are available for use.
headspace Plenty Valley is located on ground level.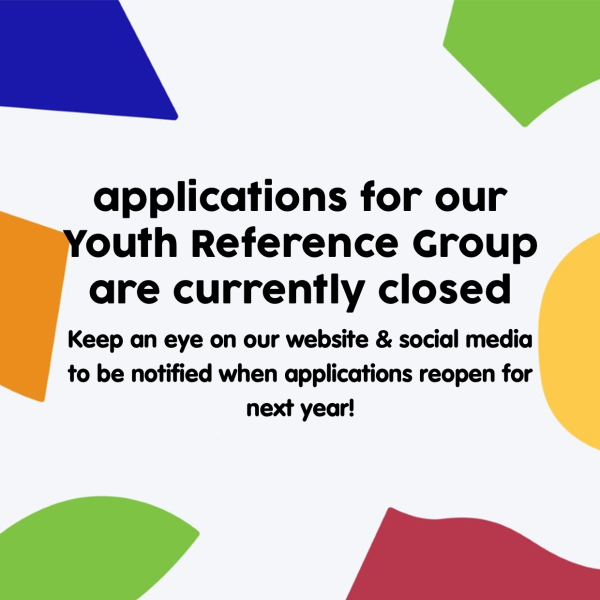 Australia has a large culturally and linguistically diverse population, with many residents born overseas, or originating from non-English speaking countries and/or families.
headspace is an inclusive service for young people of all faiths, ethnicities, races and backgrounds.
headspace services are provided in English.
To access an interpreter via phone or for in-person services, you can go to Translating and Interpreting Service.
headspace is an inclusive service that is committed to providing welcoming, culturally appropriate and safe services to all Aboriginal and Torres Strait Islander young people.
For specific Aboriginal and Torres Strait Islander online mental health support, headspace has launched the Take a Step and the Yarn Safe programs.
headspace is committed to embracing diversity and eliminating all forms of discrimination in the provision of health services. headspace welcomes all people irrespective of ethnicity, lifestyle choice, faith, sexual orientation and gender identity.
headspace has developed qheadspace, an online space for young people who are gender and sexually diverse, within a safe, support and peer-moderated online community!
How we work with families, carers and friends

headspace Plenty Valley is a family and friends inclusive service. headspace Plenty Valley believes that family and friends play an important role in a young person's journey to better wellbeing.
We know that involving family and friends in a young person's care can lead to better health outcomes for young people. Wherever possible, we advocate for and provide meaningful opportunities for family and friends to directly participate in our services.


Tuning In To Teens Parenting Courses

Tuning In To Teens (TINT) is an evidence based program that supports parents to help adolescents manage the many emotional challenges associated with the teenage years. The program covers how to manage your own and your adolescent's emotions in ways that help you remain close and keep communicating.

The program is based on the concept of Emotional Intelligence. Emotional Intelligence (EQ) is about being able to use your own knowledge of emotions to make decisions, manage anger and conflict, to assist in relationships with people. Research has shown that adolescents with greater emotional intelligence:
are more aware, assertive and strong in situations of peer pressure

have greater success with making friends and are more able to manage conflict with peers
are more able to cope when upset or angry
have fewer mental health and substance abuse difficulties
Emotional Intelligence may be a better predictor of academic and career success than IQ.
Our parent site, headspace Greensborough, periodically runs TINT courses FREE within the Nillumbik, Banyule and Whittlesea areas based on registration of interest. To register your interest email us at headspacegreensborough@mindaustralia.org.au