Sexual Health Advice - Drop-ins welcome! September 2023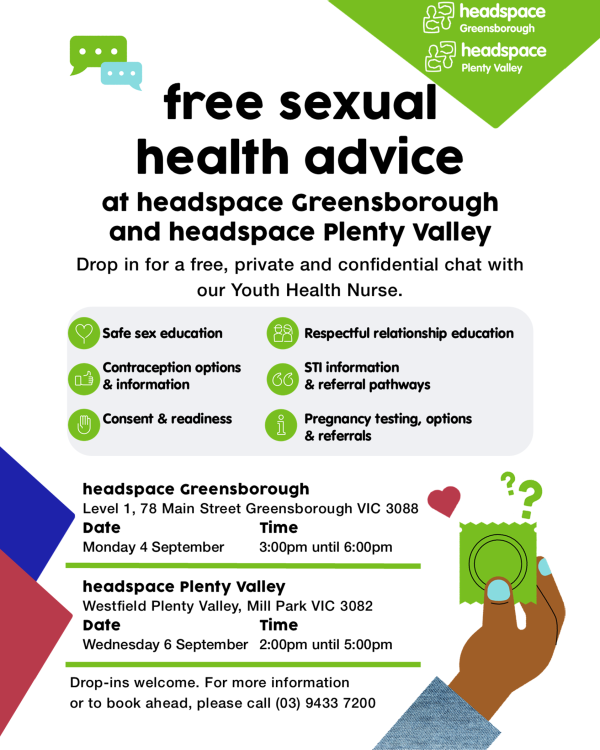 Free Sexual Health Advice at headspace Greensborough and headspace Plenty Valley
Drop in for a free, private and confidential chat with our Youth Health Nurse.
Topics include:
Safe sex education
Contraception options and information
Consent and readiness
Respectful relationship education
STI information and referral pathways
Pregnancy testing, options and referrals
Locations, dates and times:
headspace Greensborough
Level 1/78 Main Street, Greensborough VIC 3088
Monday 4 September 2023
3:00pm until 6:00pm
headspace Plenty Valley
Westfield Plenty Valley, Mill Park VIC 3082
Wednesday 6 September
2:00pm until 5:00pm
Drop-ins welcome. For more information, or to book ahead, please call (03) 9433 7200.