headspace Day 2022 Nearby Nature 'Walkshop'
headspace day is a national day of support for the mental health and wellbeing of all young Australians. The headspace network works together to bring headspace day to life through centre engagement and activities, digital advertising and social media.
our theme for 2022
This year's theme is "Pause. Reflect. Reconnect." It was developed with young people in response to many sharing that they continuously feel stressed (around study, school and work) and have so much going on in their lives – with many finding it challenging to get out in to real life again.
These challenges may leave young people feeling as though their lives are unbalanced and that they're always trying to keep up.
headspace wants to remind young people and their family that it can be helpful to slow down and take a minute. To pause and reflect, to reconnect, and do things for themselves.
Here are three ways that young people as well as their family & friends can pause and reconnect with the things they love:
Getting into life - giving some time and energy to explore what brings you joy, picking up a new hobby (or revisiting an old one), or heading outdoors for mindfulness within nature.
Learning skills for tough times - take a step and try a new coping strategy such as journalling, specific breathing-techniques, meditation or grounding exercises. There are so many more to try! Find what works best for you.
Creating connection - reaching out to a family member or friend, connecting with a pet or finding a support service or health professional to boost your mental wellbeing and help you through difficult times.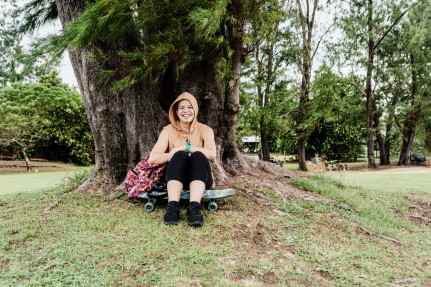 If you're looking to do something this headspace day, we're partnering with the School of Life and Environment Sciences at the University of Sydney for a Nearby Nature 'Walkshop'.
It's open to all young people aged 12-25 years who would like to explore the link between nature and wellbeing, practice mindfulness, learn about biodiversity, develop an appreciation for local wildlife, why old dead trees matter, why parrots yell so much, and much more!
It'll be held on Tuesday 4th October, 2022 from 4pm-6pm.
Location: Mirambeena Regional Park, 110 Henry Lawson Dr, Georges Hall.
Transport from our headspace centre is available if option is selected at registration. Or, we can meet you there!
Registrations are essential for contact and safety purposes. Register here.