connect with a mental health clinician 1-on-1
Anonymous, confidential and free.
Feeling stressed or overwhelmed? eheadspace is here for you. Talk about what's on your mind, get information about what help is available and how you can build new coping skills.
Ways to connect
create an account to access chat, email & a range of other resources
Chat online
Create an account to use webchat with a clinician
Available 9am-1am AEST every day
Chat online
Calling is the fastest way to connect with a clinician
Available 9am-1am AEST every day
1800 650 890
Create an account to email a clinician,
you can message at any time and we'll respond within 2 days.
Send an email
What is eheadspace?
eheadspace is a national online or phone mental health support service for young people aged 12 to 25, and for family who are seeking support about how to help a young person (aged 12-25) in their life.
Designed for short term support; one session might be enough for you or you can come back at any time for another session.
Who can contact eheadspace?
If you are in Australia and in the age range of 12-25 years old,
Family or friends that are in Australia, and are concerned about a young person aged between 12-25.
Why should you contact eheadspace?
Free,
Confidential,
Option to be anonymous (when creating a headspace account, we do require some personal details, once you've logged in you can select to be anonymous),
You don't need a referral or mental health care plan to access this support,
All you need is a phone line or internet connection.
If you are having a tough time, eheadspace is here to provide support wherever you are, when you need it with the aim of feeling heard, informed and supported to build new skills to improve your mental health and wellbeing.
What to expect in a session
Our clinicians will help you by listening and talking to you about what's going on and what you are wanting to get out of the session with us. They may ask you questions about your safety, emotions and thoughts, how you've been feeling recently, and other questions about your supports, hobbies and interests.
We concentrate on what you want most out of your session. This session may be all you need, or you may want to come back again to continue to build on what you have been working on, or for another reason. The more information that you provide eheadspace, the more our clinicians can help you.
Our average session time is between 30 and 40 minutes.
What can you talk about?
You can talk about anything related to mental health and wellbeing, there is no set topics or criteria, it's completely up to you. To give you an idea, here's a few common topics we talk about:
If you are having a tough time, feeling sad or down
feeling worried or stressed, including work or school, uni or TAFE stress
communication difficulties, such as not feeling heard or understood
problems with family, partners or friends
wanting support related to sexuality or identity
thoughts of self-harm or suicide
concerns about alcohol or other drugs
issues with sleep
grief and loss
Please note, we can't diagnose mental health illnesses, however we can answer questions or concerns you may have.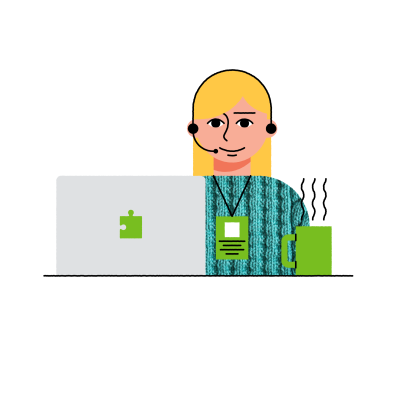 Who will you be talking to in a session?
eheadspace clinicians are qualified mental health professionals. They include:
social workers
mental health nurses
psychologists
occupational therapists.
masters in counselling
Tips to get the most out of your chat
When you're speaking with a mental health clinician they will let you know roughly how much time you will have to chat with each other, time goes quickly so it's good to follow these tips:
Use a strong internet or phone connection to minimise disruptions
Stay focused on the chat and respond promptly
Avoid multitasking
Make sure you have the time to chat when you start a chat, and if you need to step away from the chat or phone, please let us know.
When is eheadspace available?
eheadspace is available from 9am to 1am AEST via webchat and phone. Emails can be sent to eheadspace at anytime.
Our aim is to answer every chat and call that comes through, without sacrificing the quality of the service we're providing to each person. There may be a bit of wait before you are connected, eheadspace clinicians will always attempt to greet you with as little wait time as possible, however wait times can be up to 40 minutes or more when demand is high, we encourage you to explore our Group Chats and our online resources while you wait.
We accept our final chats 30 minutes before eheadspace closes. If you're wanting to chat after this, please send an email or log in at another time
The interactive graph below shows times of day and days of the week that are typically busier. Generally, between 6-10pm is our busiest time of the day.
I felt like I couldn't really talk to anyone. I didn't trust people and found it very hard to ask for help but eheadspace made it easy, and they made me feel comfortable and heard

- anonymous young person
Do you have more questions?
You can find more about eheadspace on our FAQ page.
If your question isn't answered there, feel free to ask in a chat with an eheadspace clinician.
Want to chat in a group about your mental health?
If you're not sure you're ready to talk to someone directly, a peer group chat or professional led group chat is your opportunity to speak anonymously online to our mental health professionals and hear from people like you about a certain topic.
Support for family
Need guidance on supporting your young person with their mental health?
Our eheadspace phone or online chat service is available for family, friends and carers.
Our survey shows that family are an important source of emotional support for young people, so it's important to reach out to an eheadspace clinician if you need someone to talk to. eheadspace is completely free, confidential and available to help from 9am to 1am AEST every day.
Phone eheadspace on 1800 650 890 or chat online