Life isn't always glitter and rainbows
If life becomes overwhelming, know that headspace is a safe space for you to come and talk about everything you're going through. We're helping thousands of young people from the LGBTIQA+ community get the support they need
Finding your safe space
For many young people, it can be a really challenging experience figuring out who you are. Often this means exploring your gender identity and sexuality, which can lead to overwhelming and uncomfortable feelings. This is why it's important to have a safe space to feel like you can be your full and true self.
Having people around you who are accepting of you and understand what you're going through can help your headspace as you learn more about yourself. It can also be incredibly empowering and uplifting to hear the stories of others who identify as LGBTIQA+ and have experienced many of the things you're going through now. It's also important to remember you're not alone that there's a strong LGBTIQA+ community to embrace and support you.
If life becomes overwhelming, know that headspace is a safe space for you to come and talk about everything you're going through. headspace has helped thousands of young people from the LGBTIQA+ community get the support they need.
qheadspace
If you identify as, are questioning or are interested in learning about trans and gender diversity and/or sexuality join the community to discuss all things LGBTQIA+ at qheadspace. Create your own personal LGBTIQA+ space, just for you! You can also check out our group chats, specifically for the LGBTIQA+ community.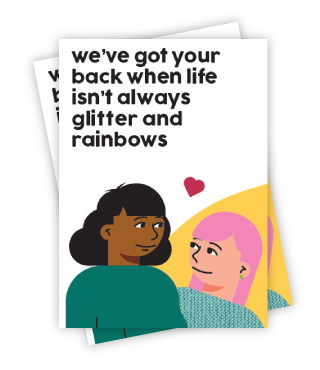 What does LGBTIQA+ mean to you?
There are lots of ways to describe sexuality (and gender).
Many of these are captured by the terms LGBTIQA+, but these terms can also mean different things to different people.
Finding the right words to describe ourselves and others can be helpful.
Kyra's story
Kyra's passion lies with mental health but more specifically, mental health and help seeking in regional areas. They also advocate for individuality, queer visibility and artistic expression to help maintain a healthy headspace.
Fox's story
Fox is passionate about giving back to their community and helping other young people seek help who might be going through a tough time.
Fox had experiences with anxiety and Obsessive Compulsive Disorder (OCD), but for a long time didn't understand what they were experiencing. Seeking counselling helped Fox to realise they weren't alone, and to gain the skills to cope with their mental health.
Kay's story
Kay is passionate about breaking down the stigma of mental ill health and ensuring every young person knows they are not alone, especially when it feels like they are.
Kay identifies as part of the LGBTIQA+ community and has helped her headspace centre to develop their LGBTIQA+ youth group – BRITE.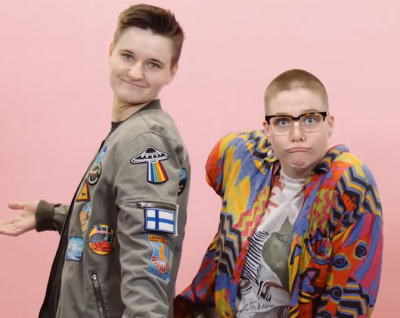 For some people, exploring their sexuality or gender can feel daunting.
It's important to remember that there is a strong LGBTIQA+ community to embrace and support you.
If you're finding it hard to cope and your social, work or school life are being affected, then it's time to ask for help.
Getting help when problems develop can reduce the effects of mental health problems and prevent more serious issues developing in the future.
You can find tips for a healthy headspace if you're feeling stressed or having a hard time.
Gender Identity
Gender identity is how you perceive your gender, how you show this to others, and how you want others to treat you.