headspace


Wangaratta
44 Rowan Street, Wangaratta, Victoria 3677

Phone 1300 332 022
headspace Wangaratta is linked to headspace Albury Wodonga which is a service tailored for the local community.
COVID-19 UPDATE
Our services will continue to be offered in face and over the phone or via telehealth.
If you have any concerns please contact your practitioner
For tips on a healthy headspace during lockdown visit:
If you're struggling in this time please reach out to:
eheadspace on 1800 650 890
Lifeline: 13 11 14 or lifeline.org.au
Suicide Call Back Service: 1300 659 467
or suicidecallbackservice.org.au
Beyond Blue: 1300 224 636 or beyondblue.org.au
Kids Helpline: 1800 55 1800 or kidshelpline.com.au
Mental Health Triage Service on 1300 104 211
Hours
When we are closed please contact headspace Albury Wodonga for more information
Monday:

9:00am - 5:00pm

Tuesday:

9:00am - 5:00pm

Wednesday:

10:00am - 6:00pm

Thursday:

9:00am - 5:00pm

Friday:

Closed

Saturday:

Closed

Sunday:

Closed
headspace Wangaratta is linked to headspace Albury Wodonga and operated by Gateway Health. All headspace services are funded by the Australian Government Department of Health and Aged Care. Administration of funding is carried out by the headspace centre's local Primary Health Network, in this case, Murray PHN.
Mental health workers – which may include psychologists, psychiatrists, counsellors and other workers – that can help if you're just not feeling yourself.
Workers either on site or linked to the centre who can assist you with work or study opportunities. 
Workers either on site or linked to the centre who can assist you with any alcohol or other drug concern.
"As soon as I sought help, I suddenly realised that my anxiety was very treatable and that I wasn't alone."
- Charlie
More information
We believe in the power of youth.
headspace works closely with young people to ensure our site is youth led and youth friendly.
The Wangaratta Youth Reference Group is for young people aged 16-25, from all background who have an interest in; learning more about mental health, advocacy, action and policy. And who are passionate about creating change in their community.
No experience required, just a willingness to be part of an awesome crew with support from headspace staff!
If you are interested in being a part of the headspace Wangaratta Youth Reference Group please have a read through the documents below, if you need help accessing or completing these documents or have any questions please contact us to chat further.
headspacewangaratta@gatewayhealth.org.au or 1300 332 022
Youth Reference Group - Role Description
Youth Reference Group - Frequently Asked Questions
Youth Reference Group - Application Form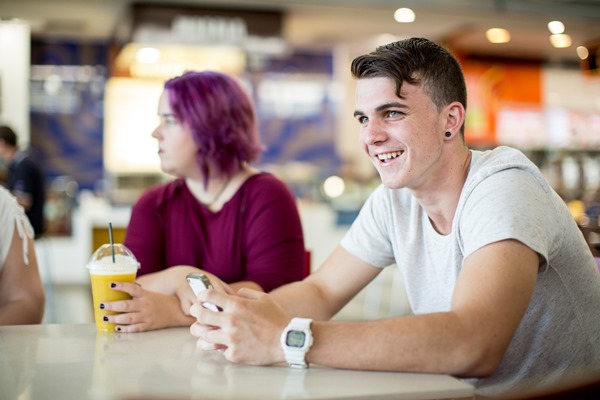 Making an appointment to come and see someone at headspace Wangaratta is easy!
To make a referral, you simply need to call us on 1300 332 022 or drop into our site at 44 Rowan Street, Wangaratta (see the location section for a map) and have a chat with one of our friendly receptionists.
If service providers are making a referral on your behalf we need a referral form completed. It can be made by a professional (GP or worker from another service), School, a friend or family member with your consent.
Once your referral has been received one of our friendly Engagement and Access workers will contact you (or the allocated contact person indicated on your referral form), and they will arrange an appointment for you to have a chat about what is happening for you. They will then organise a plan with you about how we can help you best.
* Please keep in mind that we are a voluntary service, so the young person that is being referred to us must know about and consent to the referral.
The referral form can be downloaded here and return it via fax on (02)6024 5792 or email to headspacewangaratta@gatewayhealth.org.au
Find our Welcome Pack here
headspace is a FREE support option.
Once you turn 15 years old, you are able to obtain your own Medicare card. Your own Medicare card allows you to access a range of medical and health services for free or at a lower cost. To access free services at headspace Albury Wodonga, young people are required to have either their family Medicare card number or their own. To read more about what a Medicare card allows and how to apply for one, follow the link below.
https://www.humanservices.gov.au/individuals/services/medicare/medicare-card
If you have question about Medicare cards and accessing headspace please give us a call to chat further.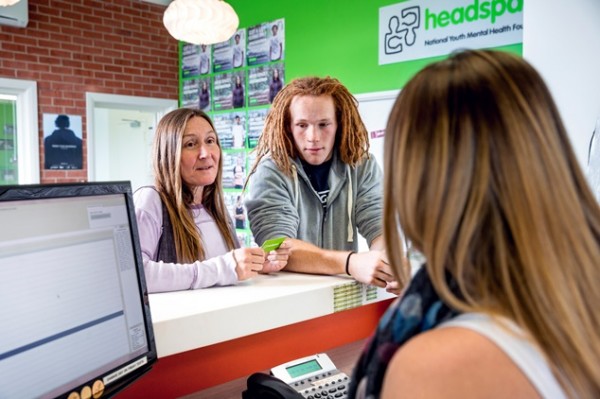 We boast a varied and dedicated team that is passionate about improving the overall health and wellbeing of young people.
We have Engagement and Access intake, Youth Workers, Counsellors, Senior Clinician, Community Development Worker and Centre Manager. In addition to our core staff we have visiting staff from; Junction Support Services, Mind Australia, Albury Wodonga Aboriginal Health Service, Albury Wodonga Health, YES Unlimited, The Personnel Group, Sureway
If you would like to contact one of our friendly staff, please email us: headspacewangaratta@gatewayhealth.org.au or call 1330 332 022
headspace welcomes conversations with our regions secondary schools about the ways we can provide mental health literacy education and student support in your school. You can find available options in our secondary school teachers briefing packs here
Contact our office for more information 1300 332 022 or headspacewangaratta@gatewayhealth.org.au
Here at headspace Wangaratta we value your feedback. If you have a complaint, compliment or suggestion please fill in our Feedback Form
COVID-19 UPDATE
Due to current COVID 19 related restriction headspace Wangaratta is doing limited community engagement activities in schools, clubs, communities and workplaces, all of which must be run in line with Covid Safe standards.
We also have a number of digital engagement tools available all on the Wangaratta the Albury Wodonga Facebook pages
If you would like headspace Wangaratta to attend your event or give a presentation at your school, please fill in our Booking Request Form found here.
If you have any question or to return the request form please email to headspacewangaratta@gatewayhealth.org.au
At this time, presentations are general in nature and cover what headspace is and general information about good mental health and awareness. We do not give presentations about specific mental health issues.

We receive many requests so please understand that whilst we would love to attend, it is not always possible. We require at least 6 weeks notice to consider your request so please get in early!