headspace


Port Augusta
16-20 Railway Parade, Port Augusta, South Australia 5700

Phone (08) 8641 4300

Fax (08) 8641 4389
About
While things are moving with COVID-19, We want you to know that headspace Port Augusta is still here to support your mental health.
We are operating a combination of in – person, online and phone services depending on clinical need.
If you need help, please get in touch and a clinician will discuss the best support model for you and your needs.
Hours
Monday:

9:00am - 6:00pm

Tuesday:

9:00am - 6:00pm

Wednesday:

9:00am - 6:00pm

Thursday:

9:00am - 6:00pm

Friday:

9:00am - 5:00pm

Saturday:

Closed

Sunday:

Closed
headspace Port Augusta is operated by Country and Outback Health. All headspace services are funded by the Australian Government Department of Health and Aged Care. Administration of funding is carried out by the headspace centre's local Primary Health Network, in this case, Country SA PHN.
Mental health workers – which may include psychologists, psychiatrists, counsellors and other workers – that can help if you're just not feeling yourself.
Sexual health screenings on site or links to local services. 
Workers either on site or linked to the centre who can assist you with work or study opportunities. 
Centres have a range of programs and activities for young people. Just ask your centre what they have on. 
GPs can help with any physical health issues as well as issues related to sexual health, drug or alcohol use, relationship problems or feeling down or upset. Your centre may have a GP on site or links to one locally. 
Workers either on site or linked to the centre who can assist you with any alcohol or other drug concern.
A group of young people who help with events and some decision making at a centre. Ask your centre about getting involved.
"As soon as I sought help, I suddenly realised that my anxiety was very treatable and that I wasn't alone."
- Charlie
More information
Work and Study
Youth Employment Program
We recognise that meaningful employment is an important part of life.
headspace Port Augusta offers employment support for young people.
The Work and Study Program is a new initiative providing both employment and mental health support.
We have a team of friendly Vocational Specialists based at our centre who will work closely with you and your mental health worker towards your employment goals. The vocational specialist can assist with navigating Centrelink, developing a tailored résumé & cover letter, interview preparation, and follow-along support once you get a job.
Who can access the Work and Study Program?
The Work and Study Program is designed for young people accessing headspace Port Augusta who are keen to find employment, complete some education, or do some training. The focus in on supporting you to work or gain some skills. The program is suitable for anyone who is interested in working alongside a Vocational Specialist to work towards their employment aspirations.
Tell me how I can get involved?
To find out more about the Work and Study Program have a chat with your mental health worker at the centre. They can arrange a meet and greet with our Vocational Specialist. If you choose to participate in the program, an initial appointment will be arranged so you can start a vocational profile and job search activities.
To access our GP service all you need is a valid Medicare card as all appointments are bulk billed.
If you are 15 years or older, you can apply to have your own Medicare card, you can apply for one on the Services Australia website.
If you are ineligible to apply for a Medicare card give us a call and we will direct you to alternative appropriate services for you.
If you are coming by car there is plenty of FREE parking space.
The local bus service has stops on Stirling Rd then it's a short walk to Railway Parade. View timetable.
There is also a local taxi service that can get you to the centre.
Des's Taxi – 131 008
eheadspace is an online and over the telephone service that supports young people and their families going through a tough time.
eheadspace is a confidential, free and secure space where young people 12 - 25 or their family can chat, email or speak on the phone with a qualified youth mental health professional
Young people may contact eheadspace if they need advice, are worried about their mental health or are feeling isolated or alone. eheadspace can help with a broad range of issues like bullying, drug and alcohol issues, depression and anxiety, relationships, concerns about friends, fitting in and isolation.
You can check out eheadspace by visiting online and phone support.
Family and Friends are so important in all parts of life, the good times and the tough times.
headspace has developed an Welcome Pack for family and friends to read and have a better understanding of headspace and mental health.
You can download the pack here
Accessing headspace services is easy.
Anyone can refer into headspace Port Augusta. You can refer yourself or you can be referred by a friend, family member, health professional or school.
You can get the Form Here or you can refer into the service by calling 8641 4300
Referrer's please remember that we are a voluntary service, so the young person that is being referred to us must know about and consent to the referral.
If the young person has a Mental Health Care Plan in place please attach a copy of this with the referral form.
We do require all GP's and external referrers to fill in our referral form to make sure that the young person's access to headspace Port Augusta is as smooth as possible.
Our fax number is 08 8641 4389
Our email is headspace.pa@cobh.org.au
Our postal address is 16 – 20 Railway Parade, Port Augusta SA 5700
If you're 15 - 24 and worried about work or study, get free and confidential support from the headspace Work and Study Online Support specialists at headspace.
The Team can assist you with creating a winning resume, career planning, job searching, interview preparation, contact and collaboration with employers and social firms.
To find out more check out headspace Work and Study Online Support.
Feedback is important to headspace Port Augusta. It allows us to develop and maintain quality services to young people that access our centre.
Its important to tell us if we are doing things well and if there are things we could do better. If you would like to discuss feedback face to face please call 8641 4300 to make a time to talk.
or use the QR Code below to access the survey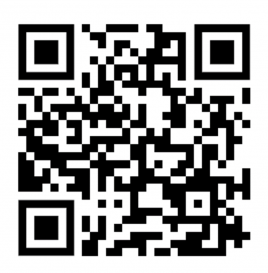 headspace Port Augusta is a free and confidential youth health service dedicated to supporting young people aged 12-25. 
At headspace Port Augusta there is No Wrong Door. The referral is easy. You can refer yourself or if you prefer, someone can do the referral for you.
At your first appointment you can talk to qualified professionals about what's happening in your life and how you are feeling.
From there the services and support you access will depend on your needs and goals.
Remember that this is about you.
headspace Port Augusta can support young people with their physical, mental and sexual health, drug & alcohol concerns and education & employment support or we will help you to connect with the best service option in the local community.
As well as the clinical services we also have a range of activities and groups that are run throughout out the year. These include Friday Drop In sessions, Arts and Cooking groups we are also involved with events such as headspace Day, R U Ok Day, IDAHOT Day and Wharfest.
 Along with this website we also have Facebook, Instagram and Youtube and we would recommend that if possible you like or subscribe to our pages to stay informed of upcoming events / activities or news updates.
 If you would like to know more about any of the services we provide please contact the centre on 8641 4300
headspace Port Augusta is looking for dedicated young people to be part of our reference group in 2023.
Are you aged between 12—25 ? Live in Port Augusta ?
Have you got something to say about health, mental health, things that effect young people and would like to make a difference for all young people in Port Augusta ?
This group is an important part of the headspace team and by sharing your thoughts and experiences of living in our community along with your interests and skills you can help headspace Port Augusta develop projects and activities and improve the way we support all young people in our community.
The Reference group:
Advises and assists in defining opportunities for headspace Port Augusta.
Provides young people with the opportunity to have input into the strategic direction of headspace Port Augusta services.
Provides a platform for the voice of young people to be heard and acted upon.
Provides meaningful opportunities for skills and leadership development and provide experience in media, marketing, communication and advocacy skills.
Supports young people to lead projects locally.
Identifies barriers to service access for young people.
Identifies possible areas of expansion and innovation.
Contributes to the ongoing internal evaluation of headspace Port Augusta.
headspace Port Augusta is committed to good practice by involving young people in the youth, welfare and health sector.
If you would like to register your interest or would like to know more. Contact Kristy Press at headspace Port Augusta.