Good Vibes - Youth Mental Health and Wellbeing Festival!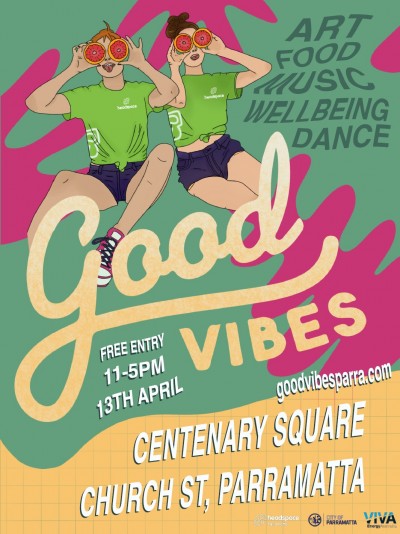 headspace Mount Druitt's Youth Advisory Committee (YAC) brings Good Vibes, a mental wellbeing festival, to Youth Week 2019! We're Australia's National Youth Mental Health Foundation, working to reduce the impact of mental illness in Young Australian's aged 12-25. Through hosting this event, we want to speak of the importance of mental wellbeing and encourage communication relating to mental health, particular between young people.

Our Good Vibes family will be holding stalls and activities centred on the many avenues of youth mental health, wellbeing and self-care.
Most importantly, we'll be showcasing the talents that the young people of Western Sydney have to offer through their amazing expressions of creativity - whether that be dance, music, spoken word, art - ANYTHING, all encompassing a wonderful wellbeing and wellness theme.

Come along to support the amazing talents of Western Sydney, learn about self care and wellbeing, participate in our range of activities, and enjoy the day with likeminded young people and loads of talent.
When: Saturday, April 13, 2019 at 11 AM – 5 PM
Where: Centenary Square, Church St, Parramatta