Youth Advisory Group "Crafternoon"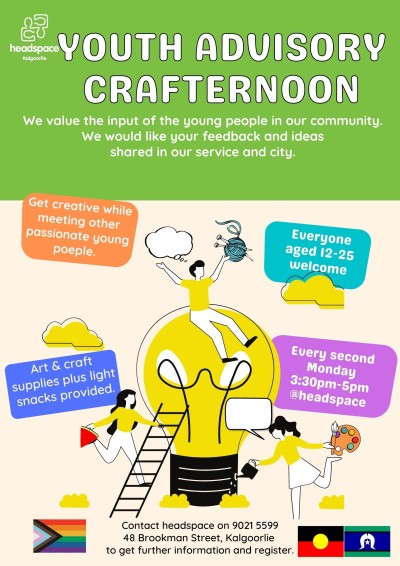 Want to get crafty?
We'd love to hear your input on and ideas for headspace services in the Goldfields.
Come along and join our next Youth Advisory Group and get creative while chatting to other passionate young people about what's important to you.
Please contact us to register Headspace.kal@hopecs.org.au or phone (08) 90215599.
Download flyer here.
How useful was this page?