headspace Chatswood is looking for GP's!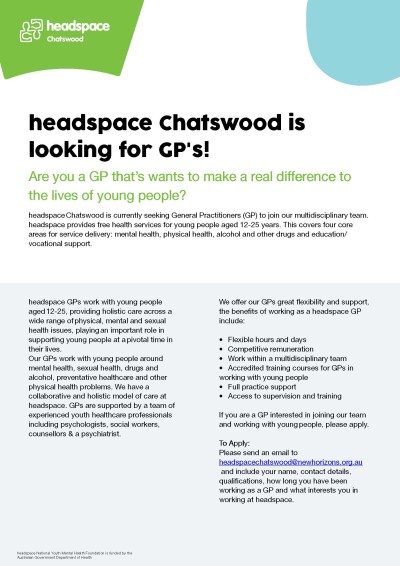 We are on the look out for new GP's!
Are you a GP with a passion for helping the lives of young people?
Headspace Chatswood is currently seeking General Practitioners to join our multidisciplinary team!
For more details or for how to apply, please see the flyer below or contact headspace Chatswood at headspacechatswood@newhorizons.org.au.
How useful was this page?