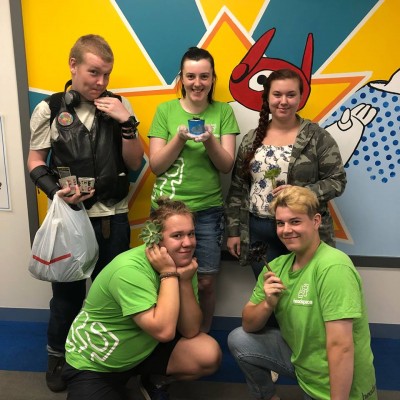 On Tuesday February 5, we held a DIY event for young people.
Our Youth Advisory Group ran this event which saw young people make and paint concrete planter pots for their succulents!
The youth facilitators chatted about the benefits of being creative when you're not in a good headspace and also encouraged others to share their tips for a healthy headspace with those who attended.
It was a great way of creating conversations about the importance of self-care.
If you have a passion for speaking up about mental health and wellbeing and would like to join our Youth Advisory Group, head to the 'How Young People Can Be Involved' tab on our website and fill out an application form!