managing your families' work and study expectations - hearing from multicultural young people
Our family and cultural values can be aspects of our identity that shape our motivations and goals. While these values can be a source of strength, they can sometimes be challenging when navigating career and study goals.
Our families and their opinions and expectations can shape where we want to go and how we can get there. However, it can be common for young people to have a different goal or direction that they would like to explore, which can lead to some difficult or uneasy conversations with family or carers.
We asked three young people from multicultural backgrounds to talk about their experience navigating family expectations, and how these expectations influenced their own work and study goals and experiences.
'I started off at university studying Engineering which I did not enjoy but felt the pressure to continue as my parents were financially supporting me to study at an interstate university. I took a few classes outside of engineering that I was passionate about and realised that there were other subjects out there that I genuinely was motivated to learn about and did well in them because I was passionate about them.'
- Lehan, first-generation Chinese-Australian
Family expectations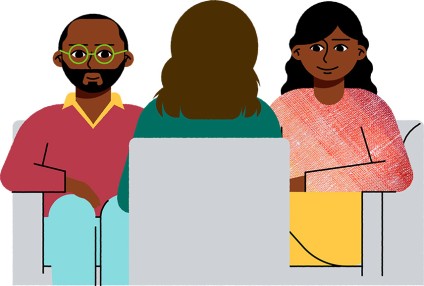 Occasional pressure or arguments are a normal part of family life. It's also normal for our family to influence and help us explore different work and study opportunities. We are all different and our unique experiences in life shape how we communicate, what we value and how we live our lives. Disagreements can occur when family members have different values, communication styles, a different approach, or when we just misunderstand what someone means.
Some families may have hopes for their young person which could include:
study will be prioritised over other activities
get good grades at school/university/TAFE
pursue a high-income job such as engineering, medicine or law
to be financially stable or independent
'I definitely felt the pressure and expectations of what they [my family] considered 'acceptable' work and study pathways... I was never actively encouraged to pursue my passions for more creative endeavours such as art and photography.'
– Lehan, first-generation Chinese-Australian
'The career pathway I had chosen was something that my parents did not understand. To them, if you were not a doctor, a lawyer, dentist etc., then you were not considered "successful". They had a limited understanding of various career options in Australia, and that was no fault on them at all. Their definition of success compared to mine did not align, and this was a challenge to navigate.'
- Simon, second-generation Vietnamese-Australian
Understanding a different perspective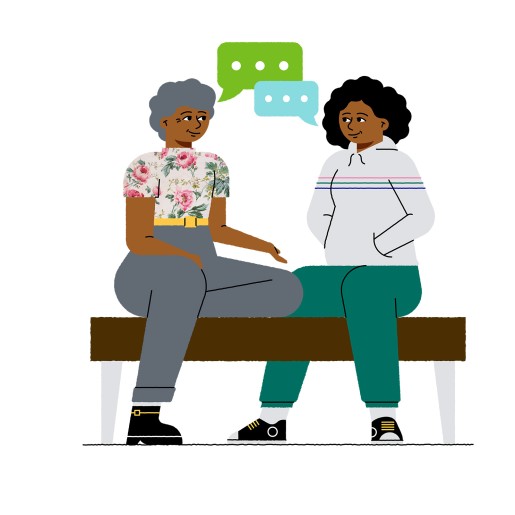 Our individual experience of life and cultural identity can influence who we are; it can shape significant things about us, such as our values and our social expectations. There are challenges that come with adjusting to a new way of life, and if your family was born overseas, they may have experienced these challenges, and these may form differing views/values to yours.
For a lot of families, a driving motivation may be to provide their young person opportunities that they didn't have and wanting them to succeed. It's important to remember that although you can understand and empathise with your family for what they've been through and done, it doesn't mean your idea of success is less valuable than theirs.
'I think once my parents saw that my grades were improving as I was doing classes I enjoyed and did well in, they supported me switching degrees. I think that migrant family expectations around work and study stem from wanting the best opportunities for you that ensure stability and further opportunities that they may not have had themselves.'
- Lehan, first-generation Chinese-Australian
'There was a lot of anger, confusion, and astonishment. There were arguments about the 'right vs wrong' choice but when we finally got to conversations about what was important to each of us, we began to reach a ground of mutual understanding. It's been nearly a decade since the very first conversation, and we're still navigating our differences, but our understanding and respect for each other grows every time we have a conversation about the things we value.'
- Winn, first-generation Chinese migrant living in Australia
Advice to anyone managing family expectations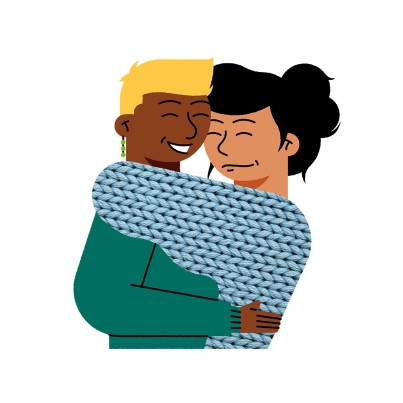 Here are some tips to help you navigate a conversation with your family about your work and study goals:
choose a time and a place where you can sit and talk without interruptions.



you could ask an elder sibling, family member, community member, friend, teacher or someone else you trust to help you plan or facilitate this discussion.





listen to what they have to say and be honest about your thoughts and feelings.





consider their perspective and acknowledge that their view is just as valid as yours.





focus on shared values or interests and consider doing some activities together.





be prepared to compromise and negotiate options that you are both willing to accept.




take care of yourself and reach out for support if you feel like you need it. You could try some tips for a healthy headspace or connect with a friend, family, community member, or someone else you trust.
'Talk about those feelings! Whether to a friend, teacher, colleague, family or professional, conversations about your feelings matter! It can be really scary, nerve wracking and awkward but also liberating, inspiring and funny when you find that connection point. You're not alone.'
- Winn, first-generation Chinese migrant living in Australia
'I think it's important to understand where your family expectations are coming from, but also to take the opportunities to explore your own interests and shape your own future into something that you can be proud of for yourself and discover what you're passionate about outside of what you've been influenced by family expectations.'
- Lehan, first-generation Chinese-Australian
'Approach everything with empathy and try and understand things from their perspective. Even though they might want you to do certain things or make certain decisions, they may have grown up in a completely different world, and this is your life. It is completely okay that they might not ever fully understand you. Be courageous in going after what you want, if given the opportunity. Everything will always work out in the end - take it from someone who at one point thought I would crumble under my families' pressure and expectations!'
- Simon, second-generation Vietnamese-Australian
Managing work and study expectations can be tricky and may impact you in different ways. It can be hard to know what to do, who to talk to, and where to get help.
It's important to remember that you're not alone and there are many young people navigating their career journey with their families. If you want to talk through any questions or concerns about your work and study goals, there are people who can help and support you.
Get support
If you're aged 15 - 25 and want to talk through your options, get free and confidential support from the Work and Study team and sign up for one-on-one support.
Click here to find out more information.
For more information, to find your nearest headspace centre or for online and telephone support, visit eheadspace.
The headspace Content Reference Group oversee and approve clinical resources made available on this website.
Last reviewed 14 March 2023
How useful was this page?