Our executive team
The headspace executive team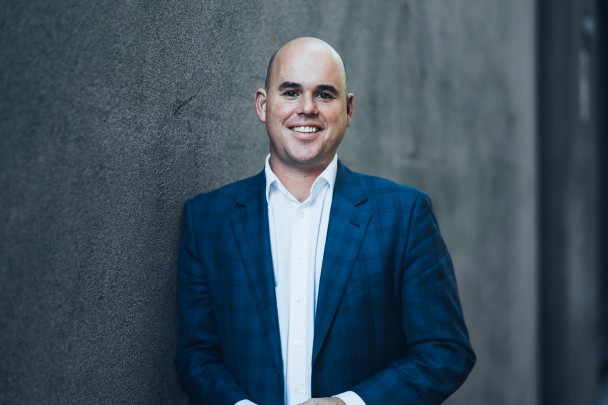 Jason Trethowan
Chief Executive Officer
Jason Trethowan commenced as Chief Executive Officer at headspace in February 2017.
Jason has spent the bulk of his career in the health sector where he has been driven by a passion to improve health services and access for Australians. Before beginning at headspace he spent 18 months as CEO of the Western Victoria Primary Health Network where he implemented a new organisational structure and led the transition of three Medicare Locals into a single PHN.
He was also CEO at Barwon Medicare Local in Geelong, CEO of the General Practitioner's Association of Geelong, Board Director at Barwon Health and Board Director at Professionals with Alzheimer's (PALZ). Earlier in his career Jason held managerial roles within Ballarat and Geelong Health Services.
Jason is involved in many national health system networks and is currently a Board Director with gforce Employment Solutions.
Jason holds an MBA from Deakin University and has completed graduate degrees in Health Informatics and Health Management at Monash University and La Trobe University.
Jason lives in Geelong with his wife and three children and is an active member of the local community.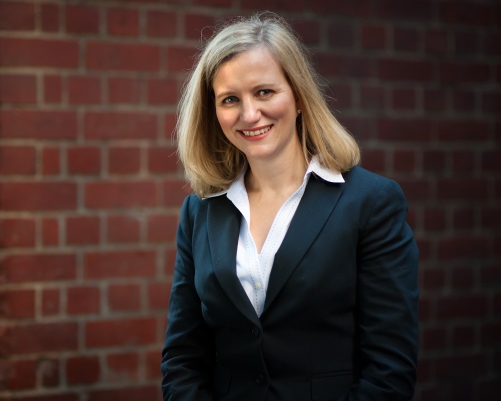 Julia Smith
Chief Operating Officer
Julia is responsible for the leadership and management of services delivered directly by headspace National Youth Mental Health Foundation nationally, including:
headspace Digital Mental Health Programs that includes the national eheadspace online and telephone counselling service, Victorian Regional Telephone line, and headspace connect counselling services;
headspace Schools and Community programs, including suicide prevention programs such as the headspace Mental Health in Education programs, University Support and Training, the Be You initiative nationally where headspace is the service delivery partner providing support to primary and secondary schools nationally; and the Community Collaboratives in NSW;
headspace digital Work and Study, headspace Career Mentoring services, and Individual Placement Support (IPS) program management for the headspace centre network;
and the headspace centre network support services, including the headspace Model Integrity Framework and trademark licensing and supporting the establishment of new headspace services.
Julia has over 30 years' experience in the Australian health sector, predominately in the private health sector. With a background in business, Julia has significant commercial experience in leading complex assignments including major health mergers and acquisitions; national health funding portfolios for private hospital groups; organisational wide strategic planning; communications and stakeholder management.
Julia has worked at headspace since 2010 and has seen the organisation expand from 30 headspace centres to the current network of over 150 funded headspace services. She is a passionate advocate for establishing sustainable services and improving access to high quality health care for all Australians.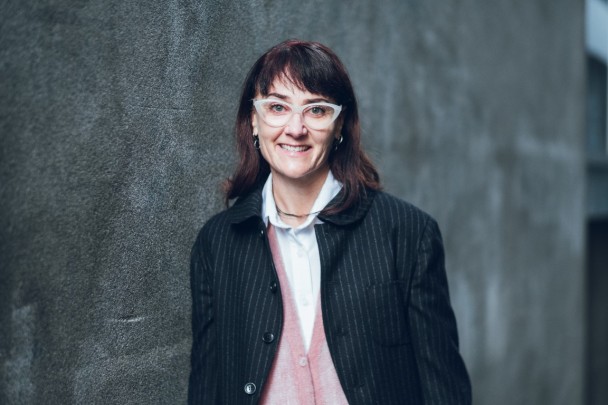 Vikki Ryall
Executive Director Clinical Practice
Vikki Ryall is a youth and mental health expert offering nearly three decades of experience in leading major changes to improve service delivery and evidence-based practices within the sector.
Deeply passionate about youth mental health, Vikki has extensive clinical experience with young people who are difficult to engage, high risk, and present with complex needs. Vikki is an accredited mental health social worker trained in a range of therapies and has continued clinical work with young people who present with a variety of mental health challenges right throughout her career.
Bringing extensive experience in executive clinical leadership, Vikki has published articles about high risk young people, presented at many conferences both in Australia in internationally and is looked upon as one of Australia's leading mental health thought leaders.
Joining headspace National Youth Mental Health Foundation in 2009, Vikki is proud of the varied projects she has contributed to.
Vikki is a strong advocate and supporter of LGBTIQA+ inclusion, youth participation and family inclusion.
In her current role, Vikki oversees clinical practice, governance, participation and education and training for headspace at a national level.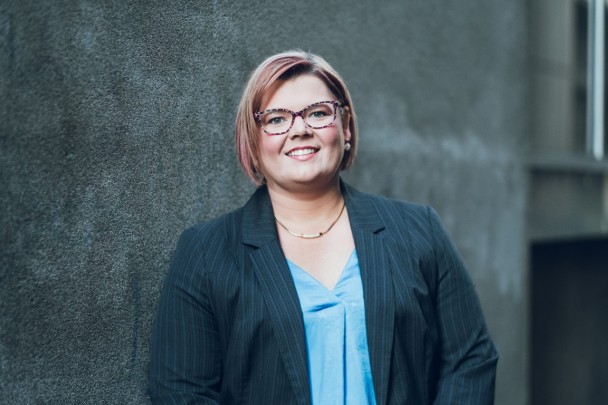 Debbie Mann
Executive Director People and Culture
Debbie Mann is the Executive Director of People and Culture at headspace, responsible for Human Resources, Organisational Development and Quality and Risk. She partners with leaders to identify solutions to service and workforce challenges, to embrace and adapt to change and to proactively seize opportunities to strengthen the quality services for young people.
Debbie brings a people and commercial lens through her 18 years of experience across the broader health sector including medical publishing, pharmacy and mental health working for both profit and not-for-profit organisations.
Starting with headspace in August 2008, she has played a key role in the establishment and growth of the headspace Services including eheadspace, headspace in Schools and Digital Work and Study.
Debbie is committed to the values of 'The headspace Way' and creating ways for employees to engage in a positive workplace culture setting headspace on the path of being a truly great place to work.
Holding a Master of Management, Debbie is passionate about building organisational capability through a focus on developing leaders to meet current and future needs.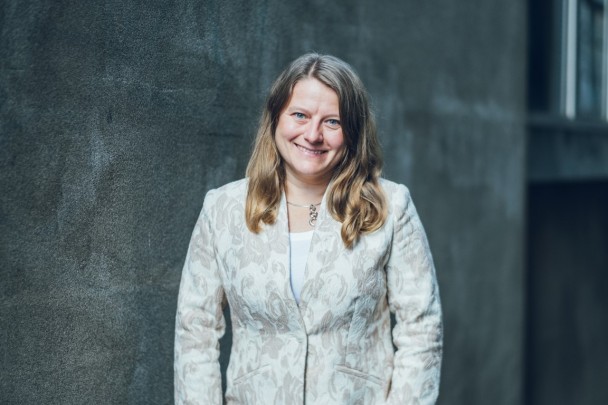 Anna Hall
Chief Information Officer
Anna Hall is the Chief Information Officer at headspace, ensuring that headspace stays at the forefront of delivering digitally enabled youth mental health services. The role is central to providing strategic leadership for the organisation's digital and technology services which positions headspace as a leading system innovator aligned with the future direction of the organisation.
The Digital and Technology Services domain covers day to day operations, data and reporting services as well as technology and digital innovation and service enablement.
Commercially astute IT Executive with over 20 years of expertise leading organisations through significant technology change. Highly accomplished in corporate governance, strategy and innovation, including designing and deploying new products/technologies into large scale organisations.
Anna joined headspace in April 2018 after spending 4 years as a Principal Consultant pioneering the strategic direction, as related to current and future state business / service delivery requirements for high-profile clients within complex organisations. This included enterprise architecture and business strategy consulting to Victorian and NSW Government as well as the health, finance and telecommunications sector. Prior to that Anna led large teams of up to 200+ highly specialised Information technology professionals in several General Manager Positions within Telstra.
A people-orientated leader and mentor with a keen interest in empowering employees to reach their full potential and become future industry leaders. Anna has a passion for rural Victoria, and runs a successful farm in Gippsland.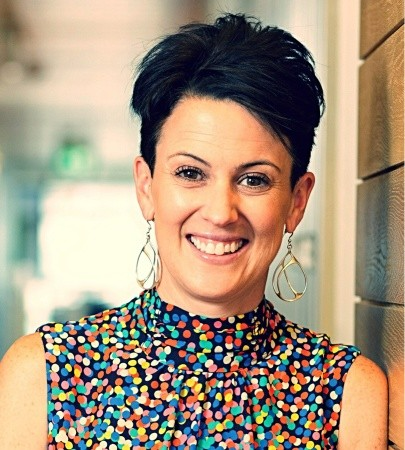 Kristene Reynolds
Executive Director Strategic Communications and Marketing
Kristene is a well-rounded, strategic communication specialist with more than 15 years of corporate and agency experience in a variety of consumer-facing industries and issues-rich environments. Kristene started her career as a journalist before working as a consultant in a PR firm. Prior to joining headspace, Kristene held Communications Director roles with Cricket Australia, Target Australia, The Coca-Cola Company, Aristocrat Leisure and McDonald's Australia.
Kristene draws on her extensive experience and knowledge to create and drive change by energising and influencing stakeholders. She has lead various crisis management situations and has developed and implemented communications and corporate responsibility strategies which influence perceptions, enhance reputation, build brand equity and drive business results.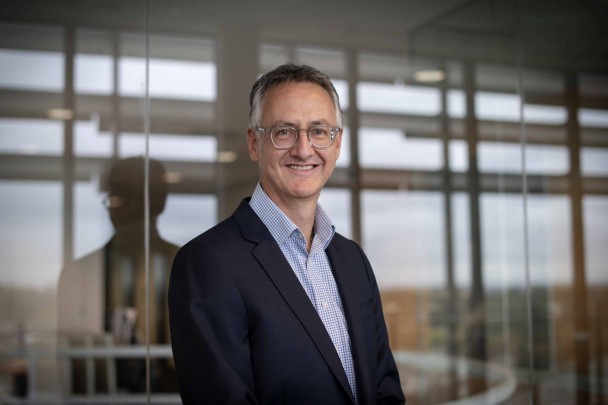 Mark Eaton
Chief Financial Officer
Mark Eaton commenced as Chief Financial Officer at headspace in November 2022.
Mark is a Chartered Accountant registered with both Chartered Accountants Australia and New Zealand and CPA Australia and has more than 30 years' experience partnering with listed and unlisted health, financial services, and service organisations in the for-profit and not-for-profit sectors.
Mark has experience in leading organisations through strategic change initiatives, innovative process improvement and performance improvement initiatives. Mark enjoys working collaboratively across a range of functions and services at a national level. Mark has experience in leading high performing multidisciplinary teams in complex multi-site environments.
Prior to commencing with headspace, Mark held several CFO and Senior finance roles in listed and unlisted Private Hospital Companies, the Medical Research sector and Service and Educational organisations in Australia and abroad.