Guardians of the Gabba
In October, we put out a call for a group of heroes to join us on a harrowing journey. Everyone from first-time crusaders to experienced adventurers heeded our call and joined together to form the Guardians of the Gabba! Since then they have been protecting us from all sorts of nefarious folk from vicious werewolves to mischievous scoundrels on their bountiful quests.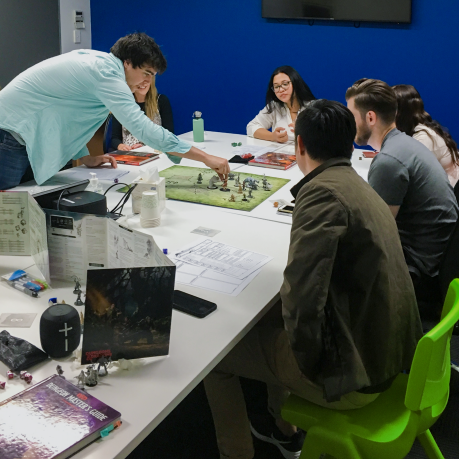 For those who haven't heard of this amazing game, Dungeons & Dragons (D&D) is a group role-playing game that lets you embark on fantasy adventures, powered by imagination, strategy, and the trusty 20-sided dice. The game has seen a rapid boost in popularity this decade, with multiple celebrities and media heads revealing their love for the game. Online streaming shows, such as Critical Role and Dimension 20, feature professional actors and comedians playing the game in a live studio, and their audience has taken up the call and started playing their own games in homes, hobby stores, and everywhere in-between.
Starting in October, we began our own D&D game as a social group running different adventures every week. We've had a blast making it happen and our squad of young people have told us they're loving it, while building their own self-confidence and social skills.