headspace Day 2017 update
headspace day 2017 was held on Monday 9th October.
The event was from 4:00pm - 8:00pm at 1 Snell street Toowoomba to help support the 1 in 4 young Australians experiencing mental health issues. We hoped you came along and joined us for an afternoon of fun festivities!
Our car park at 1 Snell Street was abuzz with action for #headspaceday.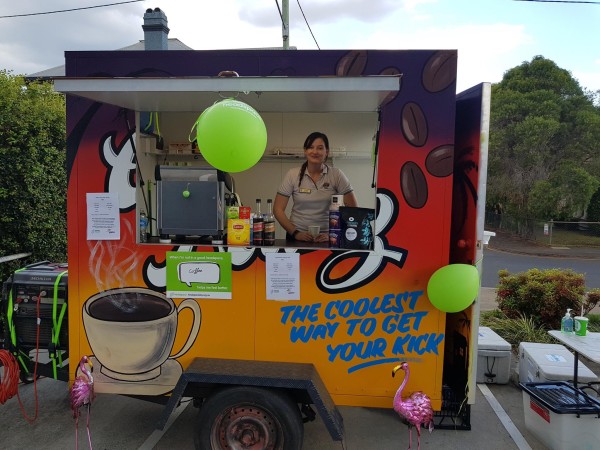 The coffee cart was ready to go with our resident Barista, Gemma, dishing out the goods!