The Guardian: Rainbows at the park
headspace round 2021
community matters: headspace message to young people
Community matters. That's the message issued by headspace Swan Hill at this years headspace Round for the Central Murray Football and Netball League 3 July 2021. Read our media release here.
This year, headspace Round coincided with the Pride Round which aims to promote LGBTIQA+ inclusion and acceptance in community sporting clubs. Research shows that young people who identify as sexually and/or gender diverse are at a higher risk for mental health challenges due to experiences of discrimination, exclusion and prejudice that results in social isolation.
The Guardian covered this years headspace and Pride Round. View their article here.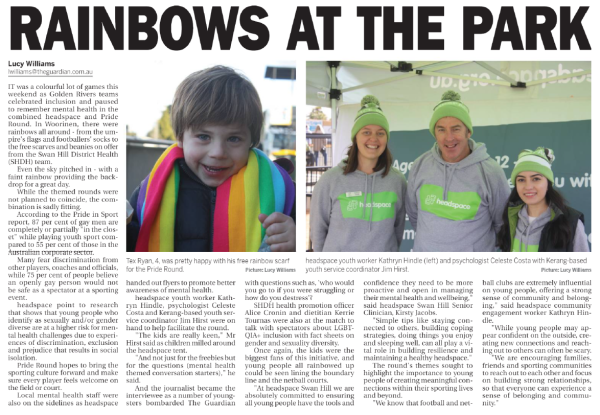 How useful was this page?