The Guardian: Green stumps for mental health
"More than 75 per cent of mental health issues develop before a person turns 25".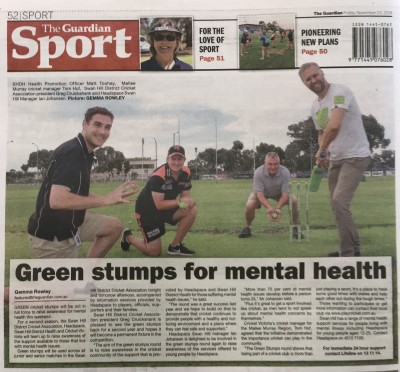 Green cricket stumps will be out in full force to raise awareness for mental health.
For a second season, the Swan Hill District Cricket Association, headspace, Swan Hill District Health and Cricket Victoria have teamed up to raise awareness of the support available to those that live with mental health issues. "The round was a great success last year and we hope to build on that to demonstrate that cricket continues to provide people with a healthy and nurturing environment and a place where they can feel safe and supported".