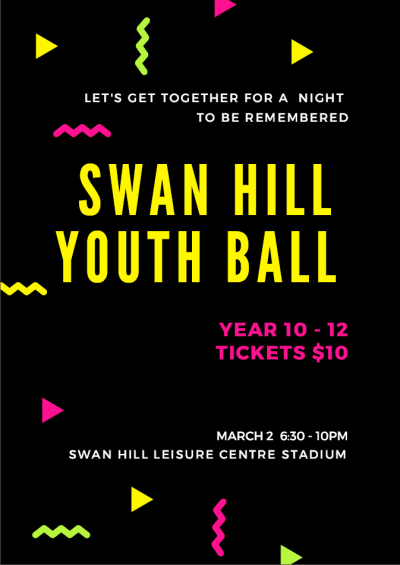 The Swan Hill Youth Ball will be taking place March 2 2019.
Organised by young people, for young people. This event is aimed at uniting young people from Swan Hill and surrounding areas, and signing a pledge on the night to prioritise individual mental health, and live a kind life.
Tickets will be available from headspace Swan Hill, 11 Pritchard St.
How useful was this page?