Can you believe its February already! With school starting back this week and the year well under way we hope you are feeling refreshed from the summer break and hopeful for 2022. If you need a little boost, consider directing a small act of kindness towards someone else! Not only does it improve your day, but it can be the highlight of their week too!
Check out our summer newsletter for all the latest news including vending machines, digital therapy and more!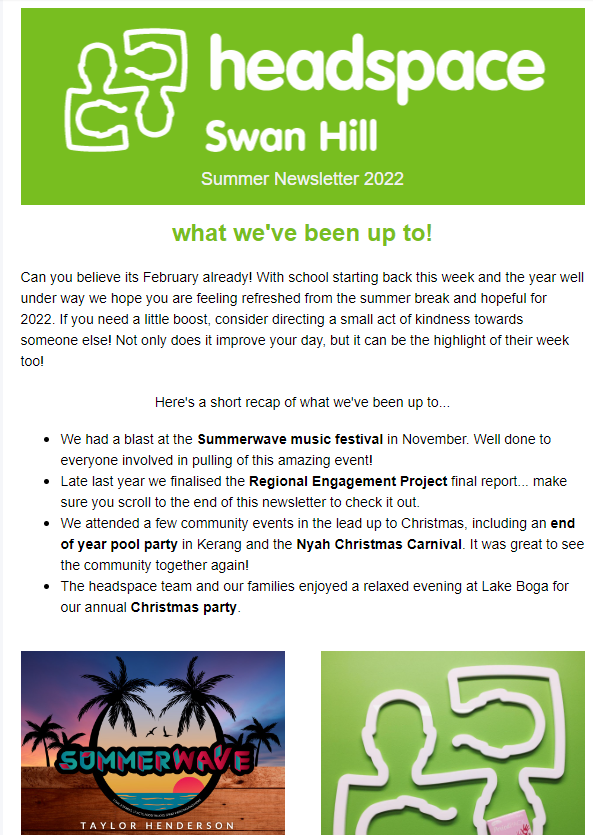 How useful was this page?