headspace Swan Hill Official Launch
Would you like to come and check out the headspace building and hear about what we do?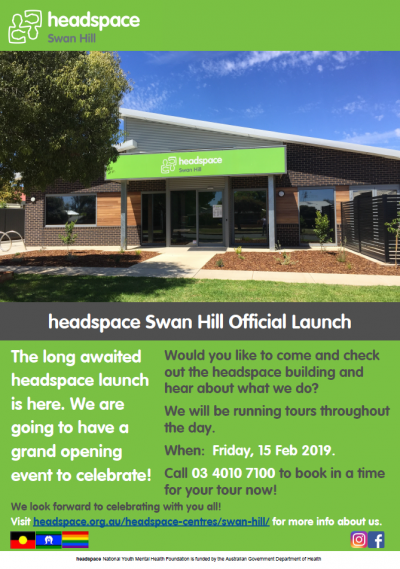 The long awaited headspace launch is here. We are going to have a grand opening event to celebrate!
We will be running tours throughout the day. Call us on 03 4010 7100 to book a time!
How useful was this page?