IPS work and study support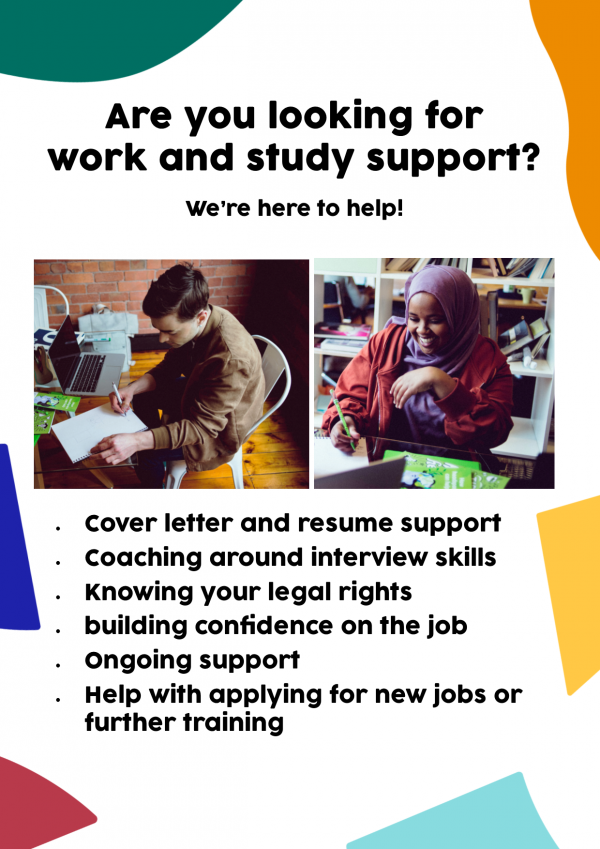 Who will I be talking to?
Work and study support at headspace Sunshine is provided through our awesome IPS employment and education specialists.
An IPS youth vocational specialist is someone who helps young people (aged 15 – 25) to find employment. Whether that be through career guidance or study support, our youth vocational specialists are here to help prepare you for the journey ahead!

What happens in these sessions?
We understand that finding a job and applying for study involves a lot of exploring, preparation and support. We recognise that needs differ from person to person. The services we offer aim to address these needs, at a pace that suits you.
Here are a list of things you can expect in your sessions:
Career exploration - Short term and long term goal setting
Liaising with Centrelink and other services involved to assess best support. Depending on your needs, these supports may include: homelessness support, clinical support, training supports, LGBT friendly organisations and services
Resume and cover letter coaching - help with applications and mock interviews
Employer introductions (moral support on the ground when meeting employers)
Organising work clothes through Ready Set, connecting with programs like Reconnect and JobActive so you can get some extra funding to help you be job ready
Learn self-promotion skills - how to market your transferrable skills from previous roles and build confidence to approach employers by yourself
Learn about wage rates, Industrial Relations laws, how to report a business to ombudsman/fair work and how to resign
Once you've found work, we make an In-Work Support Plan to help you thrive in your new workplace
Ongoing support when you need it
How can I get started?
Call headspace Sunshine on (03) 9927 6222 or speak your headspace Clinician about your interest in the program!

To ensure that we are supporting you in every way we can, it is essential that you have spoken to one of our headspace clinicians first. Once you're in there, let them know that you're interested in work and study support and they'll link you in!
Do you prefer to get work and study support online?
headspace National offers these services online! For more information click here.