WEAR IT PURPLE 2022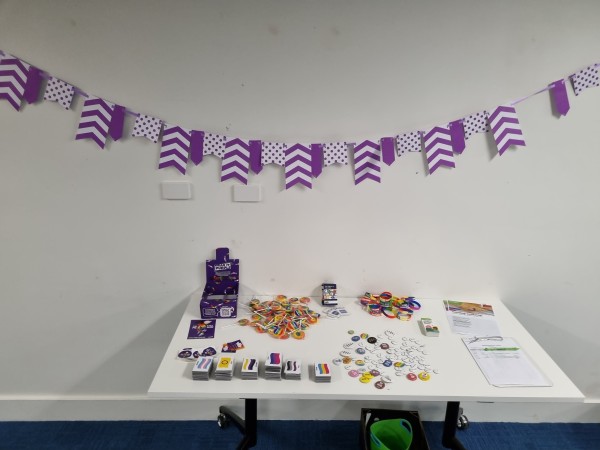 What is Wear it Purple?
Wear it Purple Day is an LGBTIQA+ youth awareness day celebrated every year on the 26th August. Supporters wear purple to celebrate diversity and young people from the LGBTIQA+ community. The Day is organised by Wear it Purple, a student run, not-for-profit organisation. This year's theme was: Still me, still human!
Young people gathered at the local library to celebrate all LGBTIQA+ young people, hung out, and watched the movie "Love Simon".
Library staff spoke about the range of LGBTIQA+ content they have available at the library. Young people signed up to become library members on the night and enquired about volunteering opportunities.
headspace staff and members of the SPECTRUM LGBTIQA+ group attended the night and headspace resources were available.
A very PURPLE celebration was had by all!