Staff Unleash their Inner Gardener
For mental health week, Bunnings Bethania donated 3 flower beds that they made up for our staff to enjoy and garden for their own self-care.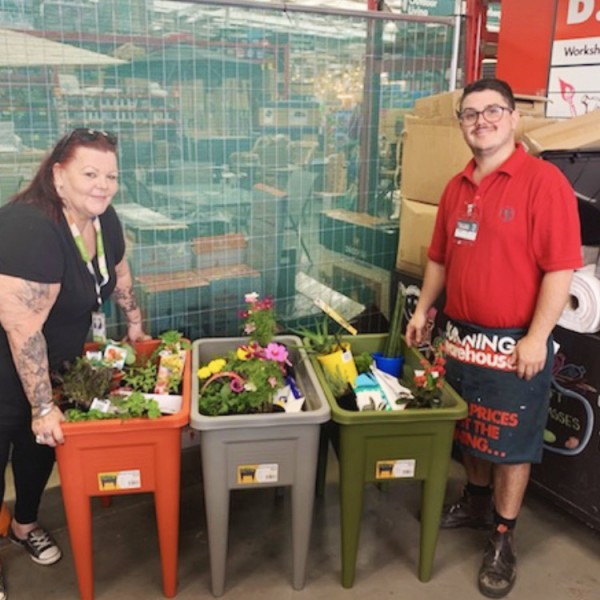 Each garden has a message on it and significant flowers or plants to suit. One is the happiness garden, with flowers, one is resilience garden with cacti and the other is the life garden with fruit and herbs.
The Life garden:
"This garden is life. Food is life and with self care and love you can grow and give to others. With food and water this garden will grow and not just give back to you but will give to your community."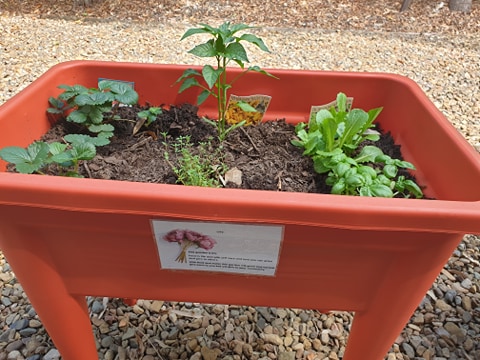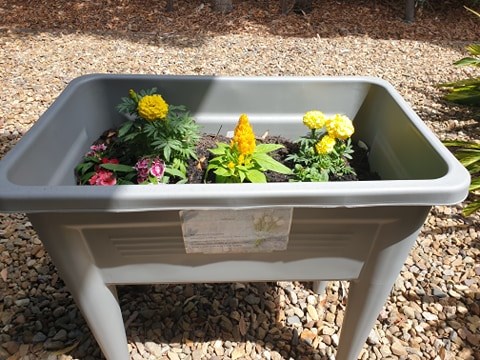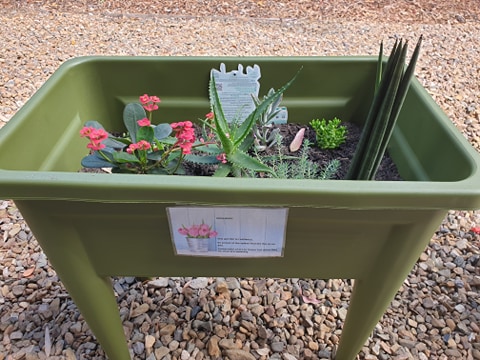 These gardens now live outside in the lunch area so staff can continue to watch and care for them. This is such a beautifully thought out donation that offers both a mindfulness space for staff to unwind and a cheerful addition to our office.