headspace


Craigieburn
Suite 1, Level 1, Central Suites, Craigieburn Central, 340 Craigieburn Road, Craigieburn, Victoria 3064

Phone (03) 8338 0919

Fax (03) 8338 0922
About
headspace Craigieburn offers support for young people aged 12 to 25, their families and friends.
Are you or someone you know:
feeling down, stressed or worried
wanting to talk about sexuality, gender identity or relationships?
finding it hard to deal with study or work?
wanting to cut down drinking or other drug use?
Our services are free. To make an appointment give us a call!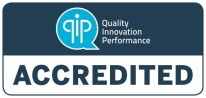 Hours
Monday:

9:00am - 5:00pm

Tuesday:

9:00am - 7:00pm

Wednesday:

9:00am - 7:00pm

Thursday:

9:00am - 5:00pm

Friday:

9:00am - 5:00pm

Saturday:

Closed

Sunday:

Closed
headspace Craigieburn is operated by Orygen. All headspace services are funded by the Australian Government Department of Health and Aged Care. Administration of funding is carried out by the headspace centre's local Primary Health Network, in this case, North Western Melbourne (Melbourne Primary Care Network Ltd).
Mental health workers – which may include psychologists, psychiatrists, counsellors and other workers – that can help if you're just not feeling yourself.
Workers either on site or linked to the centre who can assist you with work or study opportunities. 
Centres have a range of programs and activities for young people. Just ask your centre what they have on. 
Workers either on site or linked to the centre who can assist you with any alcohol or other drug concern.
A group of young people who help with events and some decision making at a centre. Ask your centre about getting involved.
"As soon as I sought help, I suddenly realised that my anxiety was very treatable and that I wasn't alone."
- Charlie
Jobs and volunteering
Positions currently available at headspace Craigieburn
Salary: Funded through MBS/ATAPS
We are seeking expressions of interest from Allied health practitioners (AHPs) to provide private practice services and high quality, evidence-based interventions to young people aged 12-25. These roles are open to those eligible to use Medicare services including clinical psychologists, general psychologists, social workers and occupational therapists. Located in Craigieburn, Glenroy, Sunshine and Werribee, our headspace centres are a 'one stop shop' with an enthusiastic and dedicated team of co-located service providers, offering comprehensive support to young people in the four core areas of: primary/sexual health, mental health, drug and alcohol services, and vocational/educational services.
Role Description
AHP roles are key component of the mental health services provided within our centres. AHPs act as private practitioners with support from the local headspace team and other providers offering a range of specialist services, including: general/sexual health care, psycho-social support, family support, AOD counselling, vocational support, and a variety of therapeutic and recreational/social groups. AHPs have access to primary and secondary consultation and psychiatric review from the headspace clinical team, including our senior clinicians, psychiatric registrar and private consultant psychiatrists. Our own general practitioners can provide Mental Health Care Plans, general health care/advice, and medical monitoring.
The AHP private practice role comes with great flexibility of hours/days, including the options for after-hours and weekend work (Saturday mornings). Services are delivered under the Medicare Better Outcomes for Mental Health Initiative and Access to Allied Psychological Services (subject to eligibility and availability).
Reception and administrative support provides assistance with electronic billing, SMS reminders and appointment booking. The electronic medical record system Medical Director will be available for AHPs to directly enter all client contacts and notes.
AHPs are encouraged to attend a regular peer consultation session which offers a space for peer based learning and reflection on clinical practice. Along with contributing to CPD, the AHP is remunerated for their attendance. Throughout the year AHPs can also elect to attend a range of professional development opportunities offered through both Orygen, The National Centre of Excellence in Youth Mental health and headspace National Youth Mental Health Foundation.
Let us support you working in private practice within a skilled multidisciplinary team with access to peer consultation, professional development, excellent practice management and comfortable premises.
Selection Criteria
Approved tertiary qualifications in psychology, social work, occupational therapy and current registration with appropriate professional body.
Professional indemnity insurance.
Eligibility to provide Medicare Benefits Schedule services.
Minimum of two years of experience in the assessment, diagnosis and provision of evidence-based treatments of mental health disorders and preferably youth
Excellent skills in engaging and working with young people, their families and significant others.
Ability to work independently, with strong organisational and time management skills
Commitment to ongoing professional development.
Working with children check.
Willingness to undergo a police records check.
Before applying, please ensure you are registered/eligible to register with Medicare for delivery of focussed psychological strategies or psychotherapy.
To join the headspace team at either, please email your CV and preferred work location to careers@orygen.org.au
For further information about this role, please view position description below or alternatively, please contact Dayna Minovski, Clinical services manager, headspace Craigieburn on 03 8338 0919 or via email at dayna.minovski@orygen.org.au  
https://www.orygen.org.au/About/Work-with-Us/Allied-Health-Practitioners-contractors-2017
More information
We are located on the first floor of the Central Suites (near the Medical Centre at Craigieburn Central Shopping Centre).
You can access headspace Craigieburn by taking the lift to level 1.
Our bathrooms and consult rooms are accessible to wheelchair users.
In the unlikely event that the lift is out of service and you cannot use stairs, or they are difficult for you, please call (03) 8338 0919. We will work with you to ensure you can still access support
If you have any questions or concerns about location or accessibility, please call us on (03) 8338 0919.
Counselling
General Practitioners from our Youth Health Clinic
Drug and alcohol counselling
Work and study support
Peer work
Group Programs
Social Group
Open Studio
UR Space
How do I make an appointment?
All you have to do is give us a call on 03 8338 0919, or you can ask your doctor, teacher, school counsellor or case manager to call on your behalf. Feel free to have someone come along to the appointment with you.
Are you a GP wanting to refer a young person?
Please click here for information on how to refer to our service.
Are you a teacher, support worker or health practitioner?
Please click here for information on how to refer to our service.
headspace Craigieburn is NOT a CRISIS service
If young person requires assertive follow up or CRISIS support contact:
Kids Helpline 1800 55 1800
Lifeline 13 11 44
Suicide Call Back Service 1300 659 467
Or you can attend your closest Emergency Department or call 000
All of the services provided at headspace Craigieburn are free of charge and/or bulk-billed with a Medicare Card. You will need a Medicare card to access support from our GP's and Private Practitioners.
To be able to access some of headspace Craigieburn's services, you need access to a Medicare card. It can be your own Medicare card or you can use your family's Medicare card if your name is listed on it.
When you turn 15 years of age, you can apply for your own Medicare card. To do this you have to do some paper work and have some identification. You need to complete a "Medicare copy or transfer" application form and submit it at your local Medicare service centre. You'll need to provide identification, such as a student card or birth certificate, as well as details about the card you are transferring from.
If you need more information or need help with accessing a Medicare card, please have a chat to our Access Team by contacting us on (03) 8338 0919.
Alternatively, have a look at the Services Australia website about becoming independent.
If you can't access Medicare or other government funded healthcare programs, you can still access support from our Access Team Clinicians, Peer Worker, Family Therapist, Drug and Alcohol Counsellor, Work and Study Support Worker, Group Programs, Breakthru Family Support and Northern Community Legal.
In Australia, laws protect young peoples' rights to have information they share with doctors (and other people who provide health services) be kept private.
These laws mean that what you tell people during a health care appointment must remain private between you and that person or service, except in particular situations.
When you talk to any of the staff at headspace Craigieburn you can be confident that what you talk about is not shared with people outside of the service without your knowledge. headspace Craigieburn helps you access services that are sometimes provided by other agencies outside of headspace. Please talk with anyone on our Access Team about how this relates to your private information.
To make a donation or hold a fundraising event
All donations over $2 are tax deductable. 100% of the money raised from donations or fundraising events go towards improving the health of young people in our local community.
How will your donation support young people in our community?
headspace Craigieburn strives to continually improve the services we offer young people and their families in our local community and surrounding areas.
The generosity and support of the community will help deliver additional programs, events, resources and community awareness initiatives that enhance and complement the services we currently provide.
Our goal is to increase the number of young people seeking help by:
increasing the mental health literacy of young people as well as, their friends and families.
raise awareness about headspace Craigieburn and its range of services.
mobilise local young people to take action to reduce the stigma associated with mental health.
Are you considering holding a fundraising event for headspace Craigieburn?
If your school, club or workplace are interested in running a fundraising event for headspace Craigieburn then we would like to hear from you. For more information and fundraising support please contact us on 03 8338 0919.
Are YOU passionate about youth mental health? Do YOU want YOUR voice heard? headspace Craigieburn wants YOU to join our youth advocacy group where YOU will have input into our service, programs & more.
headspace Craigieburn is providing anyone aged 16-25 with the opportunity to be heard and to take action to improve the health and well-being of young people.
There are a number of roles you can play as a member of the headspace Craigieburn youth advocacy group (YAG).
By getting involved you will:
Meet a range of new people & have fun in a team environment
Have an opportunity to provide feedback on how to improve youth mental health services
Have an input into headspace Craigieburn's programs & processes
Act as a media spokesperson or a spokesperson in schools
Be involved with event planning, helping with stalls and other community engagement activities.
Talk to young people and the community about headspace and youth mental health.
Work alongside other community agencies
Be consulted on a range of topics including resource development, centre design, website content and more
Participate in training and develop workforce related skills
Make a difference to headspace Craigieburn and your community
headspace will provide training to support you in taking on this opportunity
If you want to get involved or find out more simply check out this website, or call 03 8338 0919 and ask to speak to Megan the Community Awareness Officer.
How do I become involved?
Recruitment is open. Go to YAGhsCraigieburn.carrd.co for application materials!
Please email headspaceCraigieburnCommunity@orygen.org.au if you have questions!
Mental illness often has a 'ripple effect' on families and friends of young people experiencing mental health difficulties.
When to get help?
Friends and family members are often the first to notice changes but may find it difficult to talk about them. They may also be embarrassed about seeking help or not know where to go for help. Instead they may decide to wait, hoping that problems will sort themselves out. But for most mental health problems, seeking early help has the best results. If you are unsure about your loved one's health, it is best to seek professional advice.
What to look for?
The following are some signs of mental health problems in children and young people. If they last more than a few weeks, it may be time to seek professional help.
Changes in usual sleeping or eating patterns
Restlessness, irritability and trouble concentrating
Feeling hopeless or worthless
Reluctance to go to school or take part in normal activities
Lack of energy or motivation
Constant worrying or preoccupation with certain thoughts, fearfulness
Overuse of alcohol and other drugs
If young people have persistent thoughts about hurting themselves or suicide, they may need urgent professional help. Refer to our list of CRISIS support numbers.
How can we look after ourselves?
When someone becomes extremely unwell, it can be distressing and confusing for others, as well as the person concerned. When caring for someone else, it's important to remember to look after yourself and other family members too.
Allow for regular 'time out'. Make sure to make time to regularly do things you enjoy and to socialise.
Talk about how you feel. Don't 'bottle up' feelings if you are sometimes frustrated or need support.
Be sensible about what you reasonably can - and cannot - do. Ensure that this is realistic and fair, and that it includes time for yourself and others as well as the person you are caring for.
Don't try to do too much. Pace yourself and look out for signs that you are becoming stressed. Have a plan for what to do if this happens.
Where can I get support?
As a first step, you may prefer to talk to someone you trust such as your general practitioner, someone in your local community health centre, a teacher, or school counsellor.
If you are worried about a young person, need some advice or want someone to talk to, there are a range of support options available.
headspace Craigieburn offers the Tuning in to Teens program for parents and carers to help your teen develop emotional intelligence and resilience. Call us on 03 8338 0919 to see when the next group is running.
Family support services
BreakThru Family Mental Health Support Service (FMHSS) provides free, flexible support that that is responsive to children, young people and families affected by, or at risk of, mental health issues, through access to a range of early intervention and education services.
Contact (03) 9483 2401 to make a referral or for more information.
Child FIRST ensures that vulnerable children, young people and their families are linked effectively into relevant services. Family services aims to promote the safety, stability and development of vulnerable children, young people and their families, and to build capacity and resilience for children, families and communities.
Contact 1300 786 433 to make a referral or for more information.
Telephone support services
eheadspace offers specialist help for parents, families and other supportive adults who are looking for assistance due to concerns about a young person's mental health. If you are a parent, family member or other supportive adult, you can access support through phone, webchat or email.
Parentline Victoria provides a state-wide telephone counselling service to parents and carers of children aged from birth to eighteen years.
Contact 13 22 89 - 8am to midnight 7 days a week
1800RESPECT is a national sexual assult, domestic & family violence counselling service that can provide information and refer you to support services that can help.
Contact 1800 737 732 to speak to a counsellor.
Family counselling services
Family relationship centre provides all families (whether together or separated) with access to information about family relationship issues, ranging from building better relationships to dispute resolution.
Relationships Victoria is committed to providing high quality and comprehensive services that assist families and children to overcome challenges, grow and thrive.
The Bouverie Centre work with families, more specifically families affected by alcohol and other drugs, gambling and mental health, to help them strengthen relationships and resolve problems standing in the way of their well-being.
Personal or individual support
For adults seeking counselling support the Australian Psychological Society has a list of psychologists available in your local area based on your individual needs.
How do I find out more?
headspace has a library of useful information about mental health for parents and carers
We value partnerships with local organisations, networks and educational settings to work toward reducing levels of stigma and discrimination associated with seeking help for mental health problems.
headspace Craigieburn aims to:
improve the mental, social and emotional wellbeing of young people
increase the level of mental health literacy available
help the community to understand, identify and respond to mental health needs of young people
support and encourage active youth and carer participation through reference groups
work toward reducing stigma and discrimination associated with seeking help for mental health problems.
What we can offer
Service information - an overview of the services offered at headspace Craigieburn, how to access the centre and make a referral. We can also provide support for families, friends and others that support young people about other headspace services.
Mental health literacy - information on general mental health, keeping well, who to talk to, destigmatising help-seeking and identifying signs and symptoms of common mental health issues affecting young people.
School visits - involvement in school health curriculums and strategy, presentations on specific and/or general issues.
School/ services group work - group work established into curriculum to meet the mental health needs of students (upon negotiation).
Events and festivals - attendance at events and festivals at schools and within the community. This service is very limited, and we prioritise working with schools and organisations that have engaged with other headspace programs.
Want to see what programs we generally run with school or community groups? Download our programs booklet here.
Making a request
If your service would like to engage with headspace Craigieburn we require that you please contact the Community Awareness officer on 03 8338 0919 or email headspaceCraigieburnCommunity@orygen.org.au to discuss your request in greater detail.
Please be aware that headspace Craigieburn gets many requests to attend organisations and events; in order to plan and provide the right staff, information and resources we ask that you allow a minimum of two weeks notice prior to your requested attendance date. Whilst we aim to meet as many requests as possible, it isn't always possible to meet them all.
headspace Schools & Communities
headspace Schools works with school communities in various contexts to provide holistic support for young Australian students attending school:
headspace Schools can support school staff through the Be You program. Find more at beyou.edu.au. Wellbeing staff members can also access specialised training. Contact schoolsupport@headspace.org.au to find out more.
headspace Schools also has a nationwide secondary schools student program which provides interactive workshops to support young people to manage their mental health. Contact schoolsupport@headspace.oeg.au for information and bookings.
headspace Schools provides comprehensive support to schools to help them to prepare for, manage and recover from suicide or other major traumatic event in their school community.

If you are a staff member at a school and are concerned about self-harm and/or suicide in your school community, please contact the headspace Schools team during business hours on 03 6231 4058.
You can find out more about headspace Schools & Communities.
Resources
headspace has developed a number of fact sheets and important information on a number of key issues relating to mental health and well being.
headspace Craigieburn, and its leads agency Orygen is committed to the health, safety and wellbeing of all children.  We play an important role in ensuring the health and wellbeing of children and do not tolerate child abuse.  All allegations and safety concerns will be treated very seriously, reported and investigated. Orygen is committed to listening respectfully at all times to children and advocating for their right to feel and be safe, valued and protected. 
All children and young people who are supported by Orygen have the right to feel and be safe.  Orygen is committed to the principles of cultural safety and inclusion of children from diverse backgrounds and to the safety and inclusion of children with disability, and we recognise that these principles support the safety of all children.
Every person involved at Orygen has a responsibility to understand the important and specific role they play individually and collectively to ensure that the wellbeing and safety of all children and young people is at the forefront of all they do.  We aim to create a culture of child safety that reduces opportunity for harm and provides our staff with a clear process to follow when child safety concerns are raised.