The headspace website will be unavailable between 1am and 9am AEDT Saturday 1st April due to system maintenance. If you are in need of assistance during this time, please call 000 if it is an emergency, Lifeline on 13 11 14 or Kids Helpline on 1800 55 18 00. We apologise for the inconvenience.
The Living Library Event
The Living Library Event
Youth Week 2021 – 'Together more than ever'

The Living Library Event

Youth Week 2021 – 'Together more than ever'


To celebrate Youth Week, headspace Castle Hill and The Hills Shire Council are hosting a FREE Living Library event.

A Living Library is an experience of live storytelling.
Join us to hear from young people who have a lived
experience with mental health.


They will share their journey of strength, hope and resilience, to help break down stigmas and misconceptions of mental health.

This event is for young people 12-25 years old, and their friends and families.


FREE Pizza and refreshments will be provided.
Limited numbers.

Registration is required.
Please register by filling out the Registration Form
by using the QR code below.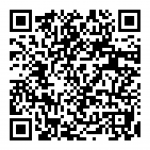 Vinegar Hill Memorial Library
Thursday 15th April 2021
6pm-8pm
Town Centre, 29 Main Street, Rouse Hill 2155

For more information please contact: headspace Castle Hill— 02 9393 9800,
headspace.castlehill@flourishaustralia.org.au