Open Door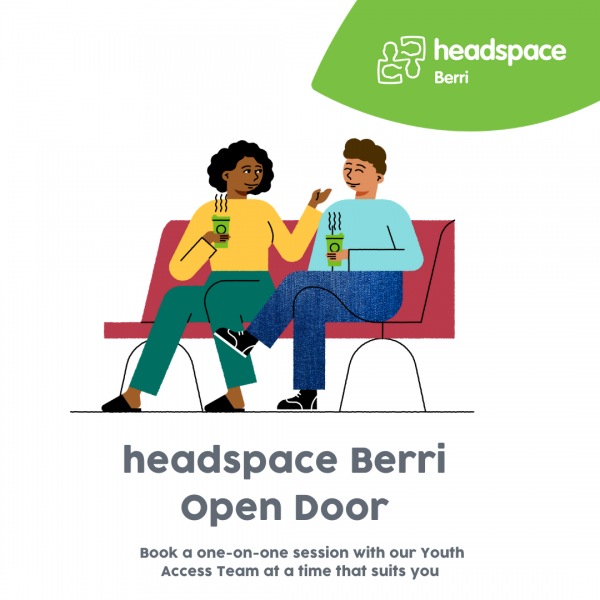 headspace Berri Open Door is an opportunity to meet with one of the Clinicians from our Youth Access Team and get some one-on-one support during an individual session. You can book the time that works for you during our advertised Open Door sessions.
During your session our Clinician will ask you to complete some questions and a short survey on one of our iPads and ask you what area you would like to focus on during the session. Our Open Door sessions are for one off support but you can attend Open Door more than once to talk about new things. If you feel like you need more support than a single session can provide, you can ask for further headspace services. Open Door sessions are held at our centre, 3 Riverview Drive Berri.
Our upcoming 2021 Open Door sessions are at capacity. Please see our list of other supports for while you wait here.