Hit the wall mural to uplift the Beaudesert community
headspace Beaudesert has worked with young local artists to design and create a public wall mural for the Beaudesert community.
headspace Beaudesert collaborated with seven young locals to create the artwork. The young people worked hard over 6 weeks to conceptualise, design and paint the wall.
The wall design was created around the concept of 'Youth Mental Health' and is a celebration of diversity. Some young people struggle with their mental health and can feel isolated and disempowered especially in regional or remote communities where there is minimal public transport and less services. Art can be therapeutic as a means of self-expression and connection.
The mural contains the phone numbers for headspace Beaudesert and Kids Helpline. This was important for the young participants involved in this project to share this information for other young people who may be seeking support.
The project was brought to life thanks to funding from the Scenic Rim Council Community Grants Initiative, which provides financial support to not-for-profit community groups for projects and events which benefit the region.
The wall was approved for use by MPG property managers and Energex Australia.
Stride Regional Manager, Ash Simpson said participation of young people is a key driver in the headspace model.
"Projects like the Hit the Wall mural is just one example of how we ensure that we remain youth-centred and responsive to the needs and preferences of young people."
"I'd like to thank the local community for their enthusiasm and encouragement for the mural" said Mr Simpson.
"The positive feedback from passers-by during the wall's painting made the artists and headspace staff feel very supported."
"Murals can bring social and cultural benefits to regional communities. They not only add beauty to a space, but they also spark conversations and connections by contributing to a sense of place and identity."
headspace Beaudesert hopes that the mural will uplift the local community and remind young people that they are not alone.
Hit the Wall - Work in Progress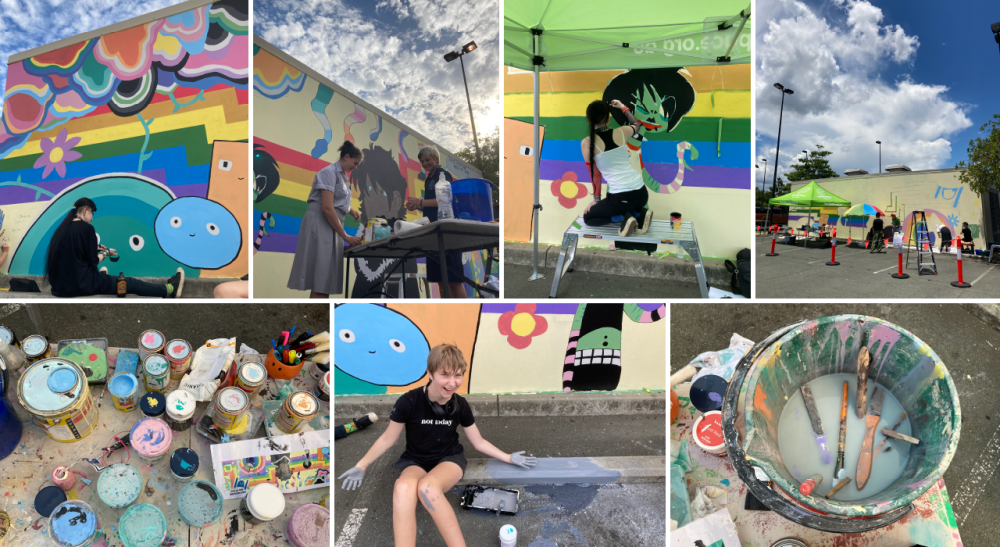 Hit the Wall - Completed Artwork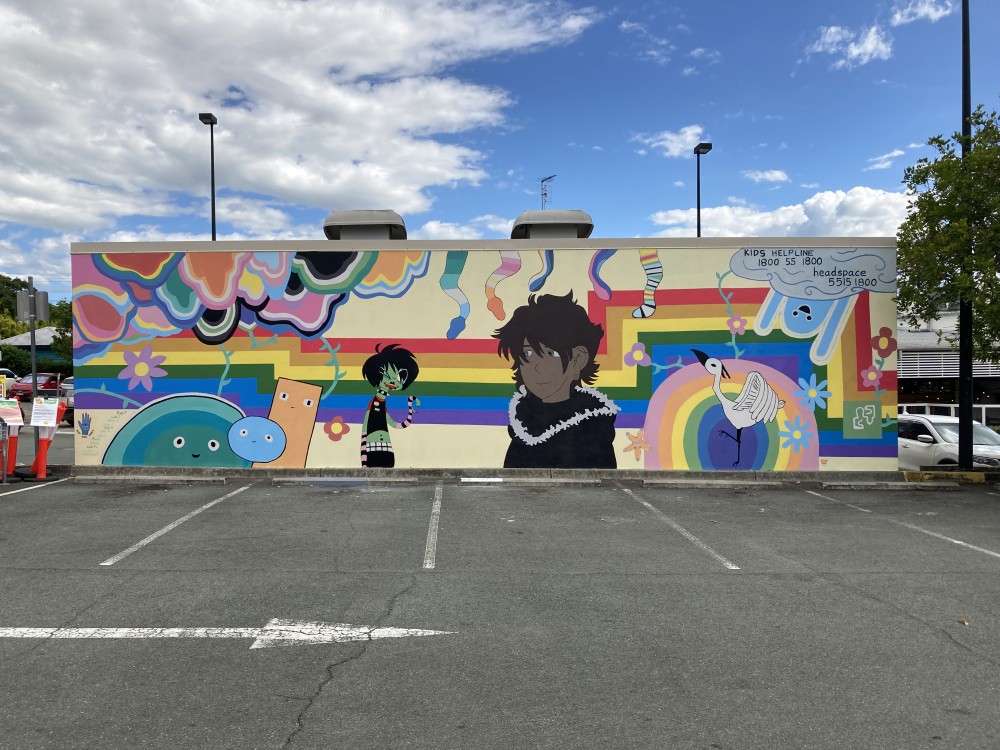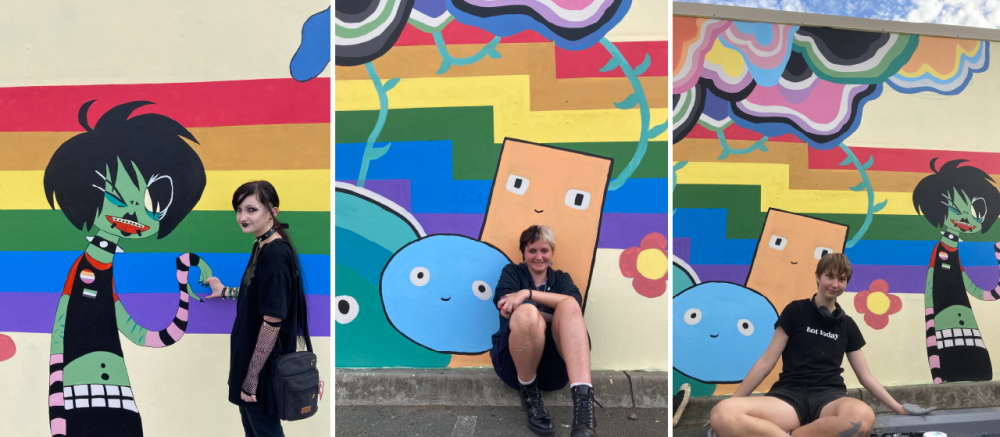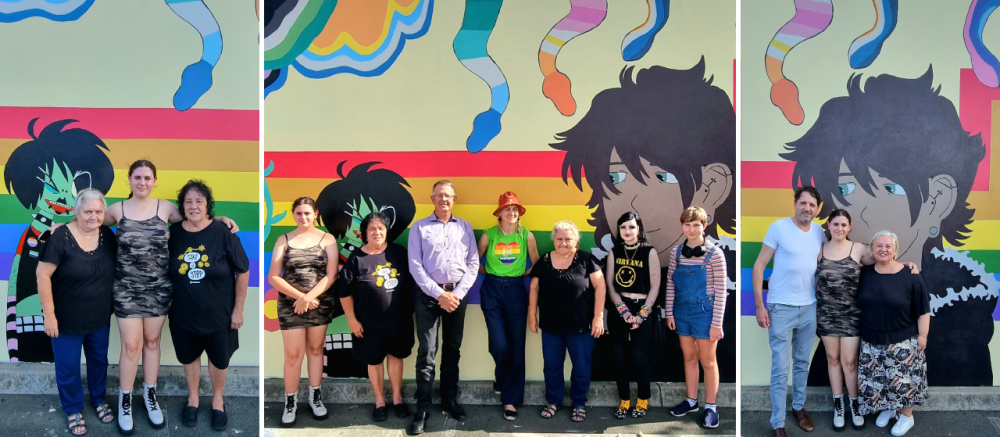 Locals can view the artwork at the Woolworths Beaudesert carpark.
headspace Beaudesert is available for referrals.
To access headspace Beaudesert services, visit the centre at Shops 6 and 8, 125-143 Brisbane Street, Beaudesert Central Shopping Centre, Beaudesert, Queensland 4285, or contact (07) 5515 1800.