Meet our new GP Dr. Rom!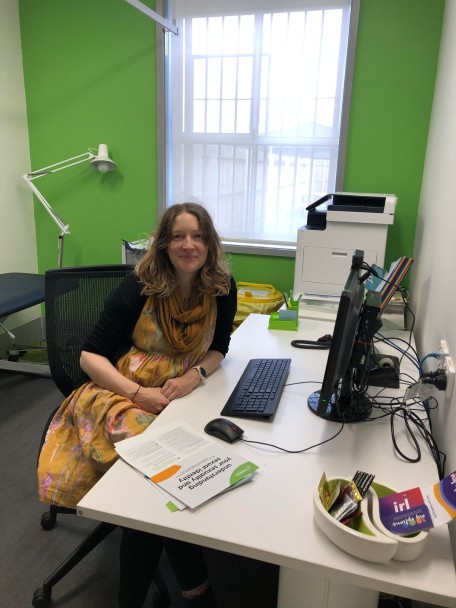 We are excited to welcome Dr Rom to headspace Bairnsdale! Dr Rom will be offering young people aged 12-25 bulk billed doctors appointments here at headspace Bairnsdale. Dr. Rom provides medical services that are welcoming, safe, culturally appropriate and inclusive for all young people. She can support you with a range of common medical conditions, chat about your mental health and treatment options, do sexual health checks and talk about contraception, provide referrals to other services that you might need and more!
We sat down and asked Dr Rom a few questions so we could get to know her better.
What services can you provide?
I can do assessments and treatments for a range common medical conditions, including testing for some infections and provide general advice. I can also talk to young people about their sexual health, including STIs and contraceptive options. I can chat to young people about mental health conditions, provide mental health plans and discuss treatment options. I can give referrals to other services and also arrange for some procedures to be done at another clinic with the facilities needed.
What is one fun fact about you?
I accidentally ended up in Bairnsdale because of a computer error and have stayed ever since!
What do you enjoy outside of work?
I enjoy spending time with my family, gardening and reading when I get the time!
Why do you like working with young people?
I enjoy hearing young people's perspectives on the world, and hope I can inspire and empower them to care for themselves for a long time!
What's the best part of your job?
The privilege of sharing in people's lives and journeys.
What is one small step you take each day to keep a healthy headspace?
I do my best to eat well and exercise (other then chocolate- see next question)
If you could only eat one food for the rest of your life what would it be?
Chocolate!
Do you have any hidden talents?
I taught myself to make Natto using a slow cooker and a reptile thermometer. If you don't know what that is, ask YouTube, but be prepared for much gagging!
For more info or to make an appointment, get in touch with our friendly team!