headspace Day @ headspace Ashfield on 24 November 2023
Come and join us to party and celebrate headspace Day at headspace Ashfield this Friday, 24th November, from 3:30pm - 5:00pm!
It's a FREE event for 12-25 year olds!
We have a sausage sizzle (vegan sausages available), live music, and lots of games and Kahoots!
Or call our Community Engagement Coordinator Lexi on 0429 620 276
Bring your friends and let's party!!!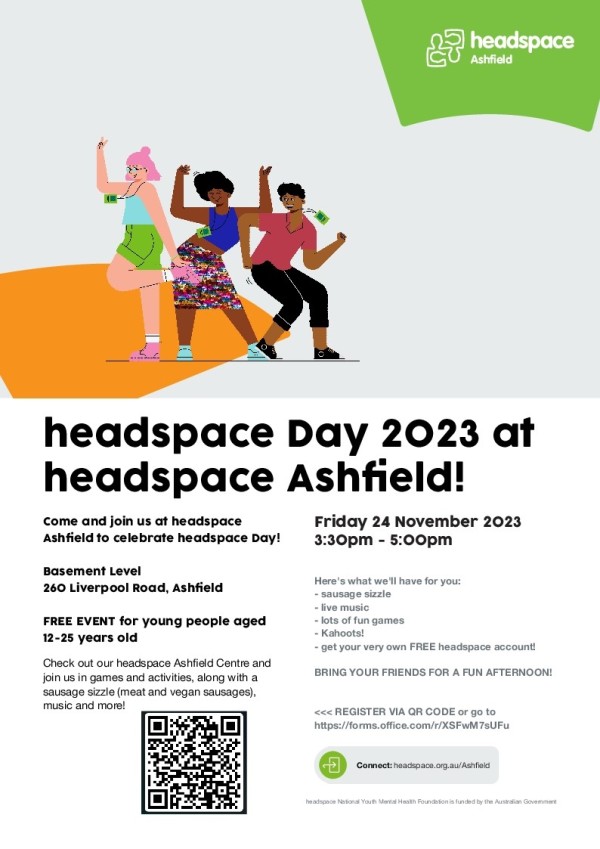 headspace Ashfield, Basement Level, 260 Liverpool Road, Ashfield