COVID-19 UPDATE JUNE 2021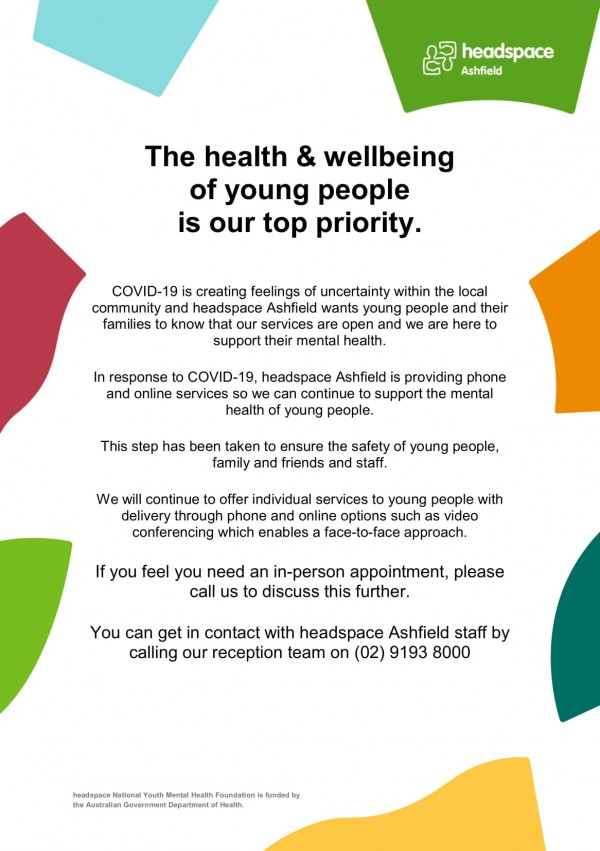 The health & wellbeing of young people is our top priority.
COVID-19 is creating feelings of uncertainty within the local community and headspace Ashfield wants young people and their families to know that our services are open and we are here to support their mental health.
In response to COVID-19, headspace Ashfield is providing phone and online services so we can continue to support the mental health of young people.
This step has been taken to ensure the safety of young people, family and friends and staff.
We will continue to offer individual services to young people with delivery through phone and online options such as video conferencing which enables a face-to-face approach.
If you feel you need an in-person appointment, please call us to discuss this further.
You can get in contact with headspace Ashfield staff by calling our reception team on (02) 9193 8000