get involved
Find out how you can get involved with headspace and support the mental health and wellbeing of young Australians
Why we need your support
To date, we've provided over 2.9 million services via our centres, online and phone services. We've helped over 525,000 young people who, without our support, would potentially have been left to face mental ill health alone.

While headspace does receive some government funding to run our centres and services, with additional funding we can achieve even more.
What we do is absolutely vital. We need financial support from generous people who believe in the great work headspace is doing. Can you help us?

make a donation
Perhaps you know someone who's benefitted from headspace services, or maybe you're looking for a way to give back to your community. You can make a once-off donation to headspace or set up recurring donations.
fundraise for headspace
Fundraising is a great way to get your friends or community together to have some fun and raise money for a good cause. The funds you collect will go towards running impactful headspace initiatives for young people.
partner with us
Whether you're representing a national organisation, or run a local business that wants to give back, you can partner with headspace to provide ongoing support. Join us as a partner to help us make a difference in the lives of young people.
trusts and foundations
headspace is grateful to receive support from a number of philanthropic partners. Giving via a trust or foundation is yet another way to help us achieve our goal of supporting young people with mental health challenges.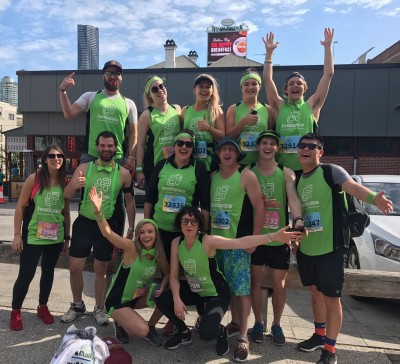 How your support helps
When you make a donation to headspace, you're contributing to work that sees hundreds of thousands of young people access a brighter future. Your financial contribution allows us to go above and beyond in the pursuit of supporting positive youth mental health.
It enables us to offer extra great initiatives that truly go a long way towards helping young people. Funds raised by people like you drive the achievement of our core goals:
To promote the importance for young people to seek support for mental ill health


To break down the stigma of mental ill health


To make sure every young Australian knows that help is available.


All in all, your donations allow us to develop exciting new resources and trial promising initiatives. It's pretty important stuff, and you can help us do it! There are heaps of ways you can get involved with headspace.
Ways to get involved