For some young people, a psychiatrist is an important part of their mental health care support. However, for young people in regional and remote areas, accessing a psychiatrist can be difficult.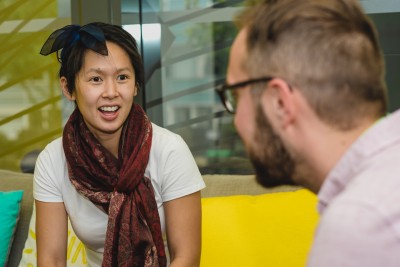 So, what do we do?
headspace Telehealth addresses this gap, by providing 12-25 year old's in eligible regional and remote areas, access to highly-skilled psychiatrists via video consultations. These psychiatrists are experts in youth mental health and have experience working with young people from various backgrounds.
What services do we provide?
Connecting young people to a psychiatrist: (primary consultations)
Increases psychiatry access for young people and young adults living in regional and remote areas

Offers free psychiatry for young people/adults (as it's bulk-billed under Medicare) with no cancellation fees

Provides care to young people who are eligible for Medicare

Upskilling workforces: (secondary consultations)
Builds the mental health capability and capacity of the workforce by providing access to a psychiatrist for case management and clinical supervision

Staff members or small groups can access either short-term or ongoing basis with a psychiatrist. These hourly consultations can include discussions on:

specific cases (information is de-identified)
mental health themes relevant for the centre/participating agency (e.g. eating disorders, anxiety and depression)
conduct thematic or clinical review, and
general management advice
Webinars:
headspace Telehealth facilitate webinars on specific subjects assisting in upskilling clinicians and providing discussion with the psychiatrist about themes they're regularly seeing in young people. Current webinar topics are anxiety and depression, psychotropic therapy and eating disorders.
What makes a young person eligible?
This is a Medicare Benefits Schedule (MBS) bulk-billed service and is available to all young people who are:
Aged between 12 and 25 years

Based in an eligible regional or remote area

Already accessing a headspace centre or other registered support service

Referred by a local GP or a headspace centre's GP or clinician
Any further questions?
Please contact telehealth@headspace.org.au
Interested in making a difference through headspace Telehealth?
If you are a psychiatrist interested in joining the headspace Telehealth team head over to our Careers page.
headspace services
find out more about other headspace services
headspace Centres
Find out what happens in a headspace centre and find your local one
Learn more
Find out what other services headspace provide
Learn more