The WAUCHOPE COSPLAY FESTIVAL presents...
A Very Cosplay Christmas - Wauchope Library Precinct - Sat 16th December 10am-2pm
'A Very Cosplay Christmas' is a FREE, all ages, Christmas-themed pop-culture event that encourages self-expression, creativity, and connection through a series of exciting activities and workshops. The main event is the cosplay costume parade, where participants get to showcase their favourite character with an opportunity to win great prizes. In addition, there will be live music entertainers, art and craft, a youth makers market, face painting, silent disco, free food (BBQ), fun games and more.
We are so excited!
Cosplay Parade- Open to all ages and spread over 6 categories. This year we are encouraging all Cosplayers to add something Christmassy to their outfits. It's also going to be Summer and HOT, so participants in the parade will have an extra challenge of creating something light and breezy. Lots of Prizes to be won! To enter E: wauchopecosplayfestival@gmail.com
Youth Makers Market- Where young people aged 12-25yrs sell their homemade goods & creative wares. Christmas is just around the corner. You might find a cool little gift- all while supporting local youth sellers. Want to sell your goods? Register for your free market stall here
Manga and Cosplay Art Demonstrations by Artist in Residence, Jaya Lyons @cuteinu
Box Head Workshop- Enjoy making some super cool 'box head' creations. Then showcase your piece in the Parade! No need to register just join the fun on the day.
Christmas Craft and Zentangle workshops - learn new skills, get creative while making new friends.
SILENT DISCO - Chill out and dance to your own beat. Headsets and fun tunes provided by Blue Sky Community Services
LIVE ENTERTAIMENT - Cowgirl cosplay show, and hula hooping skills demonstrations by Tortuga Performers Lightning Lucy and Harley Quinn Hoops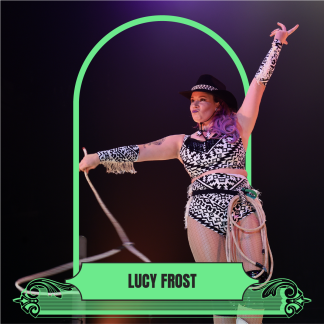 PLUS, If you thought that wasn't enough on offer, there will be:
Face painting
Lucky Door Prizes
FREE BBQ lunch &
LIVE music from 10:00-12:30pm starring local youth artists including Kilipati @kilipati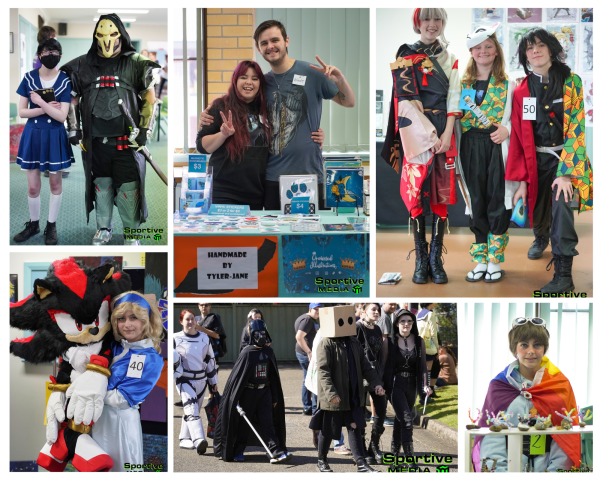 This event is proudly supported by Port Macquarie-Hastings Council, and these amazing local services: Sportive Media, Blue Sky Community Services and headspace Port Macquarie.
Not sure what our Cosplay Festival is all about? Check out some photo's from last year's event here: Sportive Media
Want more info about the event, or want to get involved? Email: wauchopecosplayfestival@gmail.com
Want regular updates on the event? Follow our event page on Facebook here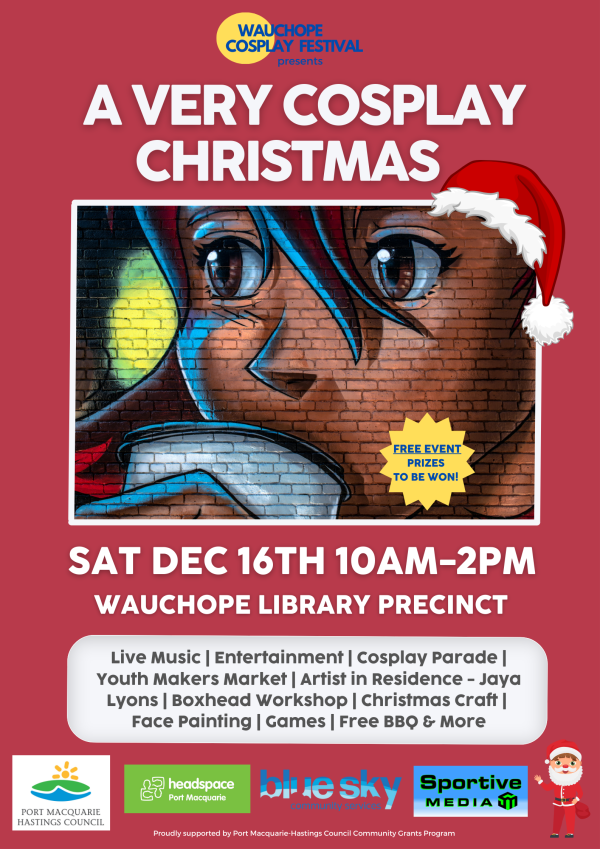 How useful was this page?