Tuning Into Teens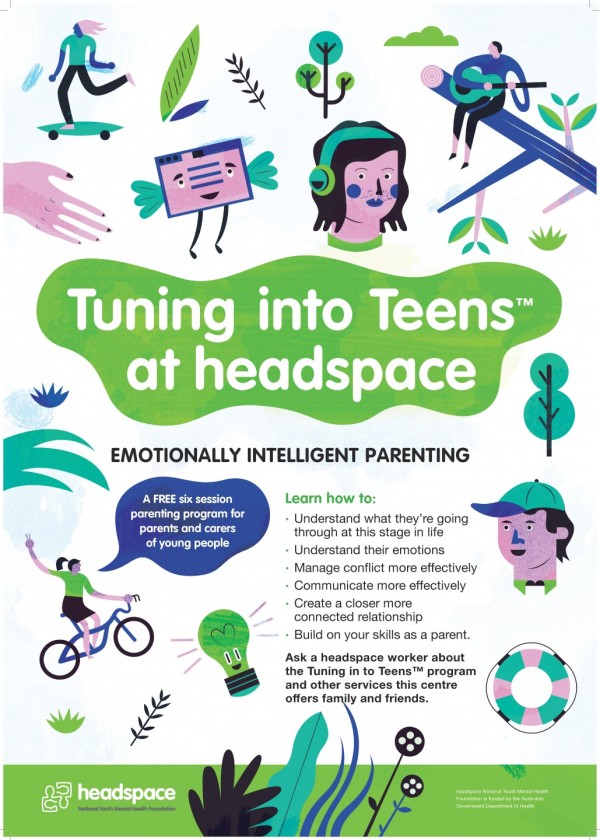 Tuning into Teens is a FREE parent program that runs once a week, for two hours over 6 weeks throughout each school term.
The course is run in house at our headspace office or online, with both day and evening courses available.
When participants register, they are asked to indicate the most suitable day, time, and location.
Participants will be contacted by a team member from headspace following registration to discuss their enrolment and to confirm location and timing.
2022 Course Dates
Term Two: Thursday 12th May 2022 – 16th June 2022 from 5pm – 7pm at headspace Goulburn
Term Three: Week 3 (Week beginning 1st August) – Week 8 (Location and Timing TBC)
Term Four: Week 1 (Week beginning 10th October) – Week 6 (Location and Timing TBC)
To register, follow the link: https://www.surveymonkey.com/r/Q7TWNLL
If you would like more information, please contact the Family Clinician at headspace Goulburn on 02 4824 4944.